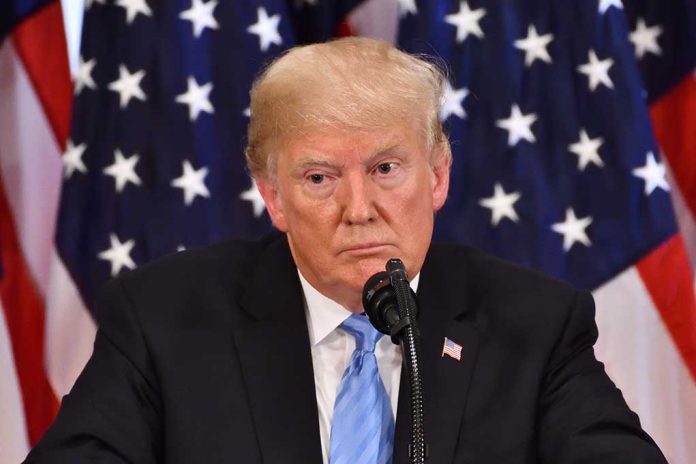 (RepublicanJournal.org) – President Biden recently made a deal with Russia to secure the release of WNBA player Brittney Griner. In return, America released Viktor Bout, also known as the "Merchant of Death." Former President Trump has weighed in on the swap, declaring he wouldn't have made the deal his successor did.
Trump: I Wouldn't Exchange 'Merchant of Death' for Griner https://t.co/P2Knnl78o2

— ConservativeLibrarian (@ConserLibrarian) December 12, 2022
The 45th president took to his social media platform, Truth Social, to share his feelings about the Griner/Bout swap. Trump made mention of turning down a deal during his time in the White House that would've secured the release of Paul Whelan, a former Marine who has been incarcerated in Russia since 2018 over alleged espionage.
Trump explained he wouldn't have agreed to the deal if it meant swapping a hundred people for Bout, a man Trump claimed has "killed an untold number of people." While the former president noted his opposition of such a deal, he still declared he would've been able to bring Whelan back.
Trump also didn't waste the opportunity to criticize the Biden administration, claiming the White House's decision to swap Griner for Bout was "crazy and bad." The former president then touted that none of this would've happened under his administration, noting if it had, he would've been able to get the prisoner out fast.
The WNBA star sat in a Russian prison after being arrested there in February for possessing a vape device that contained cannabis oil. Griner spent 10 months in custody until Biden reached the deal to have her released.
Republicans have expressed dismay for the president's decision to allow Bout to walk free, possibly endangering the lives of Americans. The GOP has also criticized the fact that Biden secured the release of Griner, a professional basketball player, over the former Marine, who has been in a Russian prison since 2018.
Copyright 2022, RepublicanJournal.org