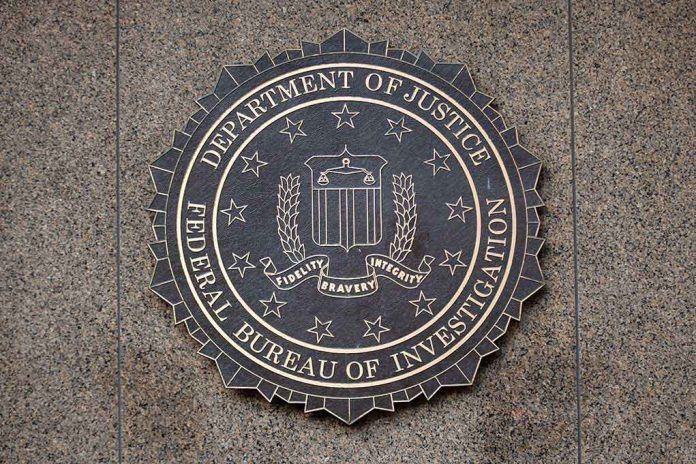 (RepublicanJournal.org) – At the end of the summer, the Federal Bureau of Investigation (FBI) raided President Donald Trump's Mar-a-Lago estate in Florida to seize various documents, some of which were classified. Since that incident, the former US leader has alleged the federal agency was unfairly targeting him, and now he is claiming the folders they took did not even have anything in them.
On Tuesday, February 14, Trump posted on Truth Social, his social media platform, that the papers the FBI took last summer "were merely inexpensive and very common folders" labeled "Presidential Reading," "Confidential," and "Classified." He said that any top-secret paperwork inside had been taken out at the White House or a similar venue, passed out, and not returned to the folder.
In the same post, the 45th president also called the FBI agents who conducted the search the "Gestapo," referring to the brutal police force the Nazis used to enforce their racial and social agendas. This group is historically known for carrying out harsh interrogations, running Jewish concentration camps, and using death chambers.
Trump Compares FBI to Nazi 'Gestapo' While Claiming Documents Seized from Mar-a-Lago Were 'Empty Folders' https://t.co/8JDcuev9bj

— Mediaite (@Mediaite) February 14, 2023
Trump continued his Nazi Germany comparison again on Wednesday, February 15, when he compared the current administration to "the Gestapo and KGB all wrapped up into one." In this case, he likened what he believes is the "political weaponization" of the federal government to the Soviet Union's secret police that carried out its surveillance and dirty work.
These comments come as reports show three different attorneys who have worked for Donald Trump have spoken with a federal grand jury about the papers found at Mar-a-Lago. Two of the lawyers, Evan Corcoran and Christina Bobb, are part of Trump's legal team in defending him in the criminal matter. However, lawyer Alina Habba, who previously represented Trump in civil cases, also spoke with the special counsel.
As investigations and truth bring any wrongdoing on either side of this drama to light, Americans will learn more about the inner workings of the FBI. Just as importantly, they'll find out whether Trump truly had any documents at his Florida mansion.
Copyright 2023, RepublicanJournal.org