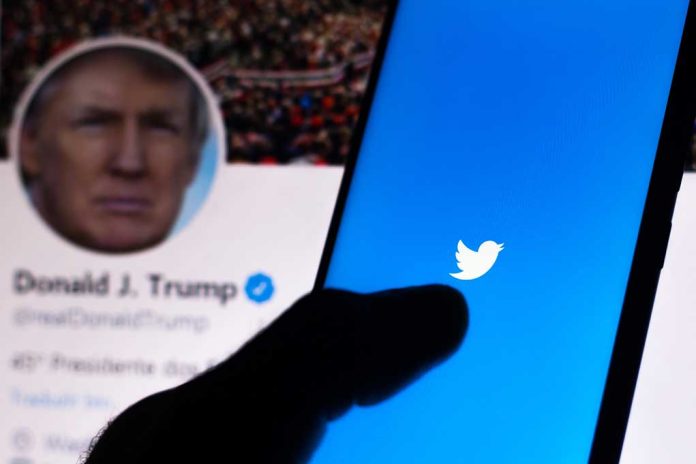 Donald Trump Reinstated on Twitter, His Final Tweets Prove Everyone Wrong
(RepublicanJournal.org) – Former President Donald Trump's Twitter account had been suspended since the days following the January 6 riot at the Capitol Building last year. However, the social media's ownership changed recently with multi-billionaire entrepreneur Elon Musk taking the reins, and one of the changes the new CEO introduced was the removal of Trump's ban.
Musk announced he was lifting the restriction following the results of a poll of 15 million Twitter users. A narrow majority (51.8%) supported the former president's return to the platform. Though Trump's bar has been lifted, he has not yet resumed activity on it or expressed an intention to do so.
Reinstate former President Trump

— Elon Musk (@elonmusk) November 19, 2022
However, the ban's removal did allow users to see the former president's previous tweets, which had been restricted from view previously. His Twitter page shows that, as the January 6 riot was unfolding, Trump was asking his followers to behave peacefully and cooperate with Capitol Police. This flies in the face of the narrative Democrats have tried to conjure up, which is that Trump was actively trying to instigate violence and pull off an insurrection on the day.
Sorry Liz Cheney: After Reinstating President Trump's Twitter Account Two of His Tweets from Jan 6 Tell the Real Story https://t.co/2hse6cTpsn

— World News Guru (@worldnews_guru) November 20, 2022
Do you think Donald Trump will return to Twitter as his presidential campaign takes off, or will he spread his message elsewhere?
Copyright 2022, RepublicanJournal.org