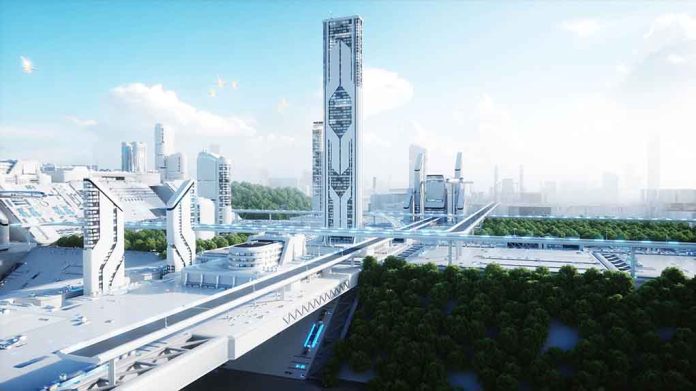 (RepublicanJournal.org) – Former President Donald Trump has been hitting the campaign trail hard with lofty ambitions and new promises to make America great again. He recently shared a video detailing his plans, which he says will offer a "quantum leap in the American standard of living."
President Trump Unveils Plan to Revitalize the US with 'Quantum Leap' Initiative#PresidentTrump #QuantumLeap #Plan #Reinvigorate #America #NationalFilehttps://t.co/RnPcVqgIRW

— National File (@NationalFile) March 6, 2023
A big part of Trump's plan involves invigorating communities with new beautification and building initiatives. He believes the solution to the current housing crisis is simply to build more homes. Additionally, he wants to raise 10 new "Freedom cities" from the ground up, holding a "contest" for Americans to send in their plans for the best designs. He explained that nearly one-third of the country's land is currently federal property. He wants to set aside "one-half of one percent" of that land for new development.
Current cities are also on the agenda. Trump says he would "challenge the governors of all 50 states" to participate in a "great modernization and beautification campaign" to beautify ugly buildings, clean up the streets, and create "towering monuments to our true American heroes." The goal is to transform communities to make them as pristine and safe as possible.
Trump's blueprint includes innovations in transportation as well. The former president believes now is the time to take flying cars from the realm of science fiction and prototypes into the modern world. He proposes a manufacturing initiative to ensure the United States, not China, is the first country to transform personal transportation as we know it.
Finally, Trump believes the population could use a boost, and he's willing to give out "baby bonuses" to "launch a new baby boom." National File explained that, under this initiative, young couples would receive tax breaks for having children.
Trump hasn't detailed how he will pay for the proposed innovations, but many Americans appear to be on board with the plan.
Copyright 2023, RepublicanJournal.org