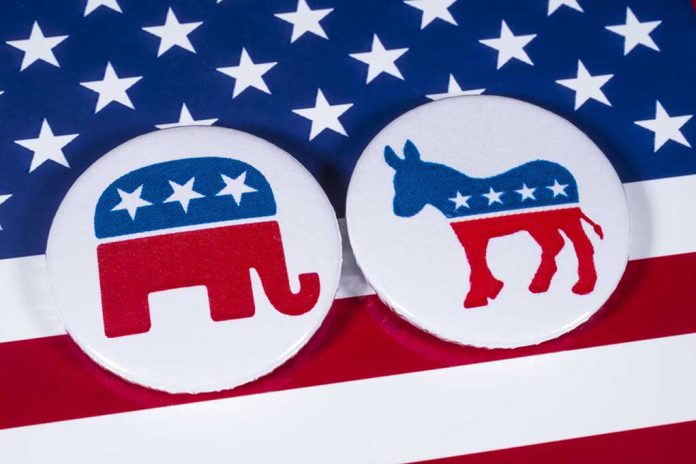 (RepublicanJournal.org) – Florida Governor Ron DeSantis (R) started a new trend on Twitter when he officially announced his bid for the presidency — but he may not have received the attention he'd anticipated. Reuters reports #DeSaster became a prominent hashtag after his glitchy May 24 rollout on the popular social media platform. Both President Joe Biden and former President Donald Trump joined in the trolling that ensued.
DeSantis' planned announcement, which he had arranged to show live via Twitter Spaces, left users hanging for roughly 26 minutes, according to The New York Times. When he finally did get through, the Florida leader's announcement came across as dry and scripted. Biden took advantage of the mishap by tweeting a picture hyperlinked to his campaign website, noting, "This link works."
Trump responded to the patchy broadcast by posting a parody video on Instagram depicting a Twitter Spaces call between Musk, DeSantis, George Soros, Dick Cheney, German economist Klaus Schwab, the FBI, Adolph Hitler, and a flaming-gay Devil. The roughly two-minute clip ends with the FBI tapping out over privacy concerns and Trump jumping in to tell off all who remain.
On Truth Social, Trump blasted DeSantis' chances of winning the GOP nomination, pointing to stances on Social Security, Medicare, and sales taxes as evidence that the governor was not fit to lead. The former president went on to call his former ally a "RINO" disciple who is "disloyal" and "desperately needs a personality transplant." He predicted that his rival's "whole campaign will be a disaster."
Numerous other politicians joined in to help stomp DeSantis into the ground. Nikki Haley called DeSantis "Mini Trump without the charm." Rep. Matt Gaetz (R-FL) tweeted that the Florida governor's message was "DeSedative."
DeSantis also had some defenders. Podcaster and columnist Ben Shapiro tweeted that people "obsessed with the optics of the Twitter Spaces glitch" would likely vote for Trump, adding that those "interested in political substance" would likely see the Florida governor as a better fit.
Copyright 2023, RepublicanJournal.org