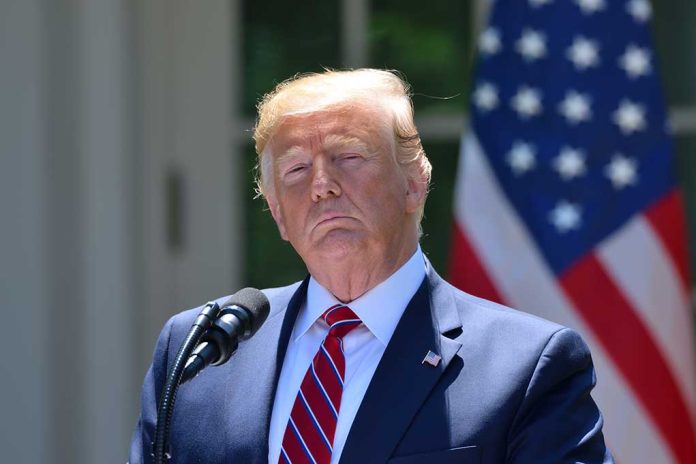 (RepublicanJournal.org) – California Representative Kevin McCarthy's chances of becoming Speaker of the House could be slimming down as his peers reassess their options. The controversial Republican has fallen prey to multiple rumors and allegations, painting him as dishonest and self-serving. Now, party leaders are turning to Donald Trump to pull the rug on McCarthy and seal his fate.
Gaetz: "I will not follow (President Trump) in supporting Kevin McCarthy for Speaker."@RepBoebert: "We have to have accountability. Without that, Kevin McCarthy is not Speaker…President Trump should take a look at what is actually being said in the House of Reps right now." pic.twitter.com/doVssMVlrC

— Rep. Matt Gaetz (@RepMattGaetz) December 19, 2022
Republican Representatives Matt Gaetz (FL) and Lauren Boebert (CO) appeared on the Charlie Kirk Show to share their love of former President Donald Trump — and their dismay over his support for McCarthy in his bid as Speaker of the House. Boebert reminded listeners that the position puts a person third in line for the presidency, adding that the Speaker hopeful has demonstrated "no accountability."
The two likely referred to news McCarthy had accepted contributions from the now-bankrupt FTX and used some of the funds to back-stab fellow conservatives in recent elections. National File reported that the California rep even helped to undermine other Trump-backed candidates.
Former Representative Bill Thomas (R-CA) — once McCarthy's mentor — shares Gaetz's and Boebert's sentiments, saying his past aide is no longer "the Kevin McCarthy I worked with." He compared the congressman to the type of person who goes from frat-house icon to selling cheap life insurance, adding, "He lies. He'll change the lie if necessary."
McCarthy's last bid for Speaker of the House fell through amid allegations of an extramarital affair with Representative Renee Ellmers (R-NC). Neither Ellmers nor McCarthy ever substantiated the rumors, but he ultimately withdrew from the running, according to POLITICO. With 218 votes necessary to secure the future seat and GOP support for him waning, McCarthy might not have enough traction remaining by the January 3 House election.
Copyright 2022, RepublicanJournal.org