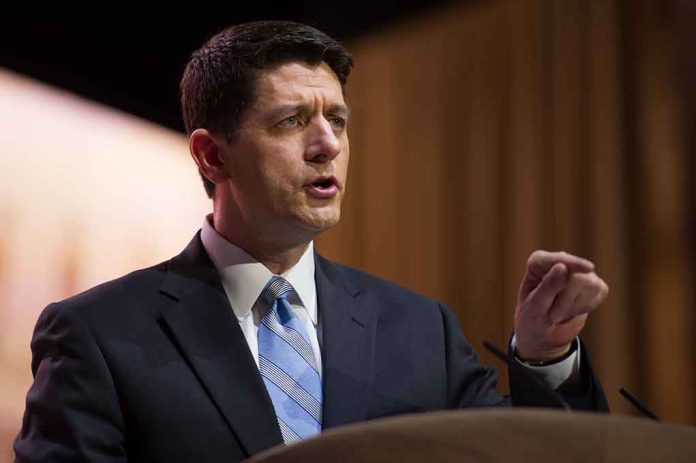 Paul Ryan Thinks Trump is Hurting the Republican Party
(RepublicanJournal.org) – Former House Speaker Paul Ryan (R-WI) never had a great relationship with former President Donald Trump. Ryan's time as Speaker was tumultuous at best and generally accepted as what led to his early departure from politics. After the GOP's less-than-stellar performance in the midterms, Ryan dropped the blame squarely at Trump's feet.
Paul Ryan: Republicans are suffering from "Trump hangover" https://t.co/crC3AMMndU pic.twitter.com/9LC3yx0QRm

— The Hill (@thehill) November 10, 2022
On November 9, a reporter from WISN caught up with Ryan and asked about his thoughts on the party going forward. The former congressman had no problem talking about the country's "Trump hangover" and described the former president as an anchor holding down the party. "I think Trump's kind of a drag on our ticket," Ryan said unapologetically.
In an October interview with Fox Business, the retired politician plainly stated that elections were won and lost in the suburbs, and the suburbs didn't like Donald Trump. He added that they did, however, like more traditional Republicans.
Ryan believes that when the party comes around and rejects the ideologies that so many Americans seem to oppose, the country will also see a shift and possibly elect a Republican "not named Trump." The 45th president appears to be conducting business as usual despite his critics. He shows no signs of backing down from a political fight anytime soon.
Copyright 2022, RepublicanJournal.org