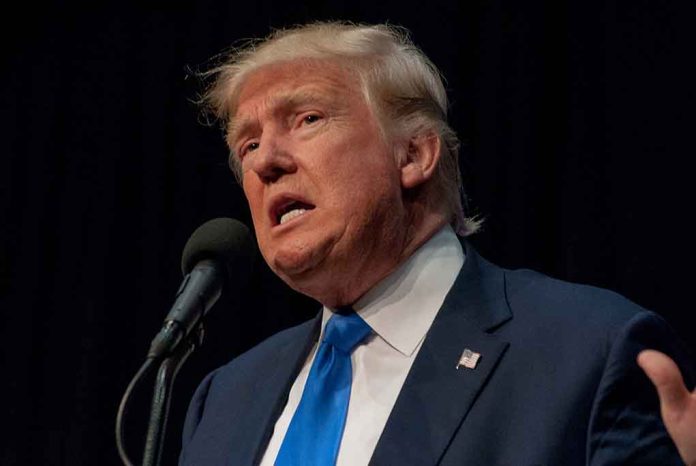 (RepublicanJournal.org) – Timothy Parlatore, one of the top lawyers representing former President Donald Trump in the Mar-a-Lago probe, has stepped down from the previous chief executive's legal team, according to a report from PBS. The publication suggested a recent CNN Town Hall interview with the former president might have factored into the move.
JUST IN: Trump Classified Docs Attorney Quits Team Days After Trump Pops Off On Case At CNN Town Hall https://t.co/4ZZpxldmB6

— Mediaite (@Mediaite) May 17, 2023
Parlatore testified in front of a grand jury in December regarding communications he'd had with the former commander-in-chief. Specifically, he offered information about actions that may have violated the Presidential Records Act. Ethics rules prohibit lawyers from defending clients when they could be "essential witnesses" in the proceedings. Parlatore's grand jury testimony, alone, might constitute enough of a conflict to force his removal.
Mediaite also pointed out that Trump made some damning statements about the matter to CNN's Kaitlan Collins only days before Parlatore reportedly stepped down. Trump insisted numerous times during the interview that he and his lawyers "were negotiating" the return of classified documents when the Mar-a-Lago raid occurred. He also claimed any documents he'd taken were "automatically declassified" when he moved them. The publication added that the former president may have incriminated himself in making those and other statements.
News of Parlatore's departure comes only shortly after headlines hit that another Trump defense team member, Evan Corcoran, recused himself from the Mar-a-Lago case. He also reportedly testified for a grand jury proceeding, according to The Washington Post, which made him an "essential witness" as well.
In addition to allegations Trump mishandled sensitive files, the former president stands accused of instigating the violent January 6 Capitol building riot in an attempt to overturn the 2020 election results, as per a BBC report. The MAGA leader is also under investigation for asking Georgia Secretary of State Brad Raffensperger "to find 11,780 votes" to help him retake the election and bribing porn star Stormy Daniels to stay quiet about an extramarital sexual encounter.
Copyright 2023, RepublicanJournal.org