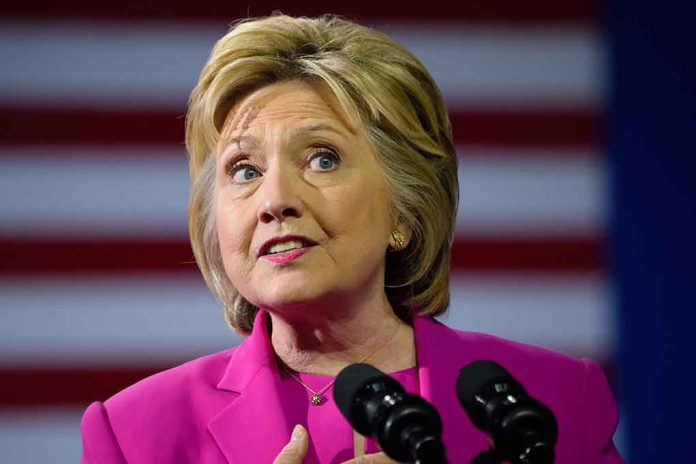 (RepublicanJournal.org) – It wasn't long ago when all the media hype was around Trump and his so-called collusion with Russia. Seems those tables may have turned. Former President Donald Trump recently filed a lawsuit against a myriad of people including former presidential candidate Hillary Clinton.
The suit, filed in federal court in Ft. Pierce, Florida, names a slew of people responsible for perpetuating what Trump has repeatedly referred to as a hoax.
ICYMI: Donald Trump sues Hillary Clinton over 2016 Russian collusion allegations https://t.co/tYafaaio9N pic.twitter.com/gAhFkCZ0vJ

— Newsmax (@newsmax) March 25, 2022
Trump claims that Hillary Clinton, some of her campaign members, and many others engaged in racketeering and conspiracy in a pursuit to paint the former president as a Russian asset. Their actions led to the former chief executive's first impeachment by the House of Representatives.
The accusations include a widespread conspiracy involving former FBI Director James Comey, convincing the American people that Trump was working for Russian President Vladimir Putin. Reuters reports that while the suit seeks damages for an undisclosed amount, Trump places his defense costs at $24 million and rising.
Democrats continued to pursue their narrative even after Special Counsel Robert Mueller declined to charge Trump with any crimes. Now, Trump appears ready to make them pay. The suit moves to West Palm Beach next, where federal judge Donald Middlebrooks, a Bill Clinton appointee, will preside. Middlebrooks is the same judge who tossed out a civil suit against Hillary Clinton for using a private email server to insulate herself from investigations.
Copyright 2022, RepublicanJournal.org