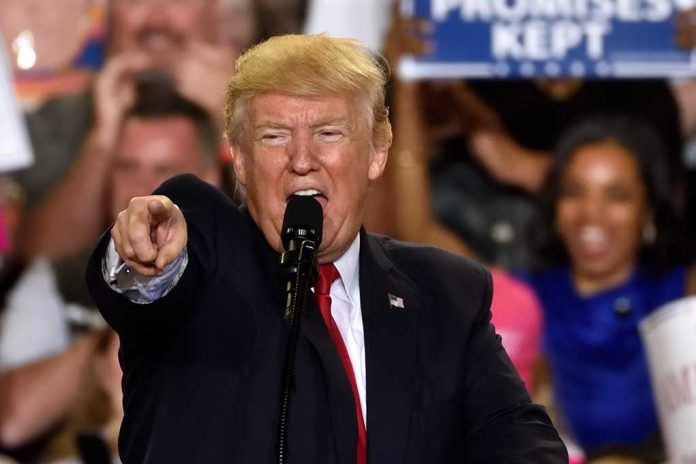 Trump Calls Out Mitt Romney After He Refused to Endorse Mike Lee
(RepublicanJournal.org) – Former President Donald Trump and Senator Mitt Romney (R-UT) don't see eye to eye. The Utah senator was one of the few Republicans to vote against Trump in the second impeachment proceeding in the wake of the January 6 attack on the Capitol Building. Now, the two are at loggerheads once again over the endorsement of Senator Mike Lee, also a Utah Republican.
Senator Lee is seeking a third term against an unaffiliated opponent, Evan McMullin. Though McMullin is not running with a party and has stated he will not caucus with Republicans or Democrats if he beats Lee, the Utah Democrats have endorsed him. Citing his friendship with Evan McMullin, Senator Romney has chosen not to endorse Mike Lee in the race, making him the only Republican senator not to do so.
Trump, who has offered his official support for Senator Lee, slammed Romney for remaining neutral in the race. In a statement, the former president praised Mike Lee as "an outstanding Senator" who had suffered unprecedented abuse by Romney. He also mocked McMullin by calling him "McMuffin."
INBOX — Former President Trump has endorsed Utah Sen. Mike Lee, hitting out against Mitt Romney and Evan McMullin >> pic.twitter.com/sn18Q8ZrrM

— Herb Scribner (@HerbScribner) October 12, 2022
Projections from FiveThirtyEight show Lee has a six-point lead over McMullin with less than four weeks to go until voters head to the polls.
Copyright 2022, RepublicanJournal.org