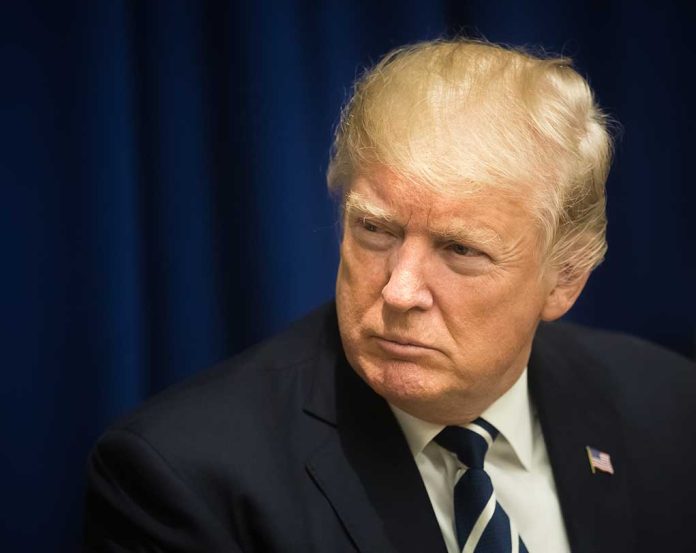 (RepublicanJournal.org) – The Texas House of Representatives just voted to impeach Attorney General (AG) Ken Paxton on charges related to abuses of power. Gov. Greg Abbott was uncharacteristically silent throughout the aftermath, but former President Donald Trump immediately sprang to the official's defense. He called out Abbott on Truth Social for being "missing in action." Meanwhile, dozens of residents have rallied to Paxton's support.
Representatives voted 121-23 to impeach Paxton, with 60 Republicans joining 61 Democrats in the bipartisan move. Twenty-three Republicans voted against the measure, HR 2377, which accuses the Texas AG of compelling his staff members to intervene in foreclosure litigations against numerous businesses owned by his friend Nate Paul.
The text also alleges Paxton issued over 30 grand jury subpoenas and hired attorney Brandon Cammack "to conduct an investigation into a baseless complaint" to benefit Paul. When office whistleblowers "made good faith reports of his unlawful actions," he reportedly fired them, triggering four former employees to seek legal action. Fort Worth Star-Telegram stated that the AG's office recently agreed to pay them a collective $3.3 million settlement, seeking the funds from the state legislature to fulfill the agreement.
In return for Paxton's favors, Paul allegedly helped Paxton remodel his home. He also supposedly offered employment to the AG's mistress, a woman who had previously worked as a Texas senator's aide and had an affair with Paxton until 2018.
Trump is still calling foul, insisting in a separate Truth Social post that Paxton has done nothing wrong, instead pointing the finger at "the Radical Left Democrats, RINOS, and Criminals." He referred to Paxton as a friend, calling the vote "a very unfair process."
Paxton issued a statement on Twitter. He called the decision an "ugly spectacle" brought on by "corrupt politicians" intent on "political retribution" against conservatives. His case now faces a Senate trial to determine his fate.
Copyright 2023, RepublicanJournal.org