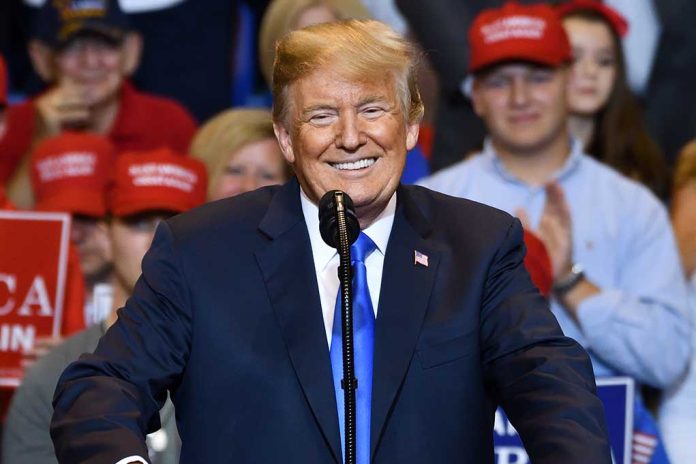 Trump Says It's Time for Something "Historic"
(RepublicanJournal.org) – If there's one issue that divides former President Donald Trump and current POTUS Joe Biden more than any other, it's immigration. Trump had a highly restrictive border policy and a no-nonsense approach to illegal immigrants, but Biden completely changed policies when he took office. Now, the 45th Commander-in-Chief is calling for a return to his way of doing things.
On Sunday, October 9, Trump held a rally for Republican candidates in upcoming midterm elections in Mesa, Arizona at Bell Bank Park. During his address, he was unequivocal in his criticism of President Biden's border policy, comparing the issues of uncontrolled immigration to "a military invasion."
Trump: Voters Must Win 'Historic Victory' for Republicans in Midterms to Stop Border Crisis https://t.co/Fo7txwaelk

— J B Summers (@JB_Summers) October 10, 2022
Blake Masters is one of the candidates Trump has endorsed in Arizona, and he's bidding to unseat incumbent Democrat Senator Mark Kelly. Masters was sharply critical of his opponent and the Biden administration during a debate on Thursday, going so far as suggesting Democrats had "given [the border] up to Mexican drug cartels." He also stated President Biden and Senator Kelly were putting the "greatest country in the history of the world" at risk with their efforts to allow too many people to enter the country.
Do you think Trump and Masters' rhetoric around the border is accurate, or are their speeches excessive for effect?
Copyright 2022, RepublicanJournal.org