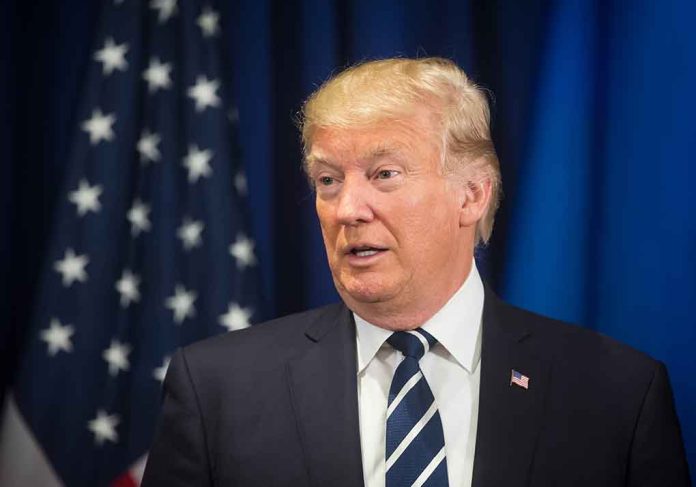 (RepublicanJournal.org) – Republicans are raging over the recent discovery of classified documents found at a Biden think tank. Leading the way on the issue is former President Donald Trump, who saw his Mar-a-Lago home raided by the FBI over similar documents last year. The former president took to his social media site, Truth Social, to ask when the FBI would be raiding Biden's multiple properties like they did his own.
'When is the FBI going to the raid the White House?': Trump leads Republican rage as he demands action after ten classified documents were found at Biden's think tank from his time as VP – when he did NOT have power to declassify documentshttps://t.co/Jt3j3sXiyY via @MailOnline

— Frankie Crisostomo (@FrancCrist) January 10, 2023
Trump led the way for angry Republicans by sharing an article from CBS covering the discovery. He posted his thoughts on the FBI raid and mentioned there was no way Biden's documents were declassified. According to the CBS article, per a statement from Richard Sauber, Special Counsel to the White House, the president's personal attorneys discovered the highly classified documents at the Penn Biden Center less than a week before the 2022 midterms. The classified documents originated from the Obama presidency, when Biden served as vice president.
Donald Trump Jr. also took to social media to express his frustration over the matter, echoing his father's remarks and asking when the FBI would be raiding Biden's many vacation homes. Representative Ronny Jackson (R-TX) took to Twitter to declare there was a two-justice system in the US: "one for them and one for us." Trump's son mentioned in a separate tweet that despite many people declaring his father withholding classified documents was treasonous and worthy of the death penalty, he feels nothing will come of Biden doing the same.
We were told for months that this was
treasonous… grounds for
impeachment… & meriting the death
penalty, yet I have a feeling nothing
will happen!?

U.S. attorney reviewing classified documents from Joe Biden's vice presidency found at Biden think tank. https://t.co/YUxU2ZvW4R

— Donald Trump Jr. (@DonaldJTrumpJr) January 10, 2023
The Republican rage seems to stem from an apparent double-standard. The FBI raided the former president's home over classified documents but has done nothing of the sort against Biden. This lack of movement is despite the US leader also taking classified documents — back when he was vice president, so he might not have even had the authority at the time to handle them.
Copyright 2023, RepublicanJournal.org