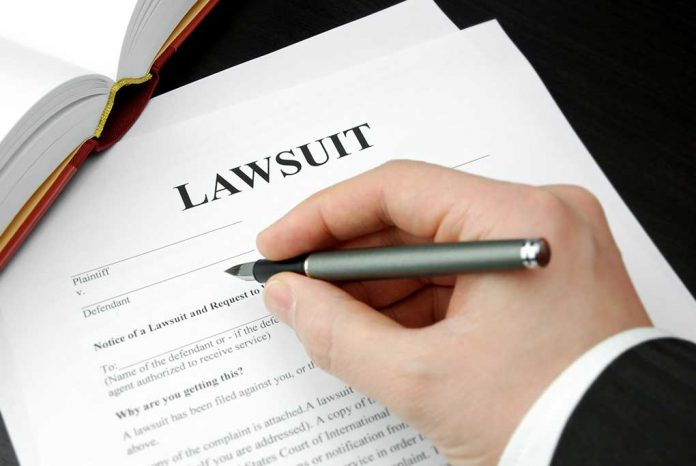 (RepublicanJournal.org) – Big Tech has done plenty to make itself unpopular with Americans, but nobody has more reason to criticize the industry than former President Donald Trump. Trump remains barred from posting on Facebook and Twitter to this day after the companies disabled his accounts in the wake of the January 6 riot at the Capitol. YouTube, which Google owns, also banned Trump's account. Additionally, the platform hands out bans for videos featuring discussions about topics related to election fraud.
Now, it appears Trump wants to settle his beef with the technology industry in the courts. On Wednesday, July 7, the former president announced he was filing a lawsuit and seeking class-action certification to allow others to join his suit against Twitter, Facebook, and Google, as well as the three companies' chief executives.
Trump is suing the tech giants on the grounds that they subjected him to censorship, and his legal team's arguments will likely invoke the First Amendment. His lawsuit requests a court order reversing the censorship he alleges, meaning a verdict in his favor could result in the full restoration of his accounts.
Trump announces class action lawsuits targeting Facebook, Google and Twitter https://t.co/CjYrRjxfKs

— Post Business (@washpostbiz) July 7, 2021
If the court certifies this as a class-action lawsuit, Trump may not be the only plaintiff. Others who feel they have suffered the effects of Big Tech's censorship could potentially join the suit and share in any damages, should any be awarded.
None of the named defendants have responded to this announcement. However, it's bad news for an industry heavily reliant on secrecy. Even if Trump's lawsuit doesn't go his way, it will still serve to expose some of the tools Big Tech has at its disposal to smother inconvenient narratives.
Copyright 2021, RepublicanJournal.org