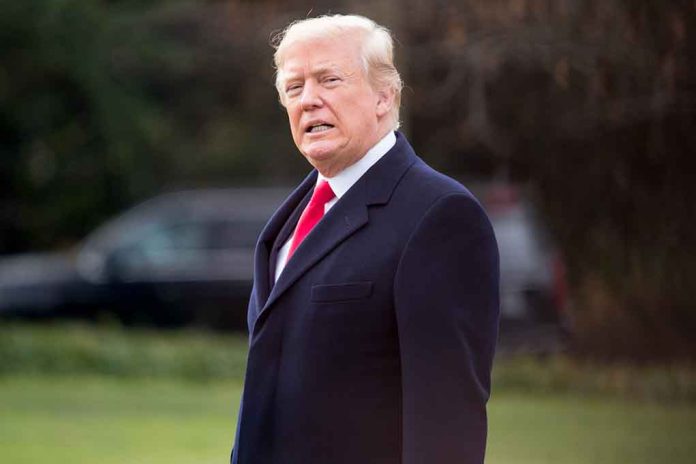 Ann Coulter Says Donald Trump Is Done
(RepublicanJournal.org) – Ann Coulter, a conservative commentator, was once one of the most prominent voices supporting Donald Trump in 2016. However, like much of the GOP, even she has turned her back on the former president as he hopes to win the White House in 2024. Coulter even went as far as to declare Trump's time as the leader of the Republican party over.
Right-wing pundit @AnnCoulter dismisses "RINO" Donald Trump, says "he's so done" https://t.co/JF3iBtaRQ3 @Newsweek

— Jason Lemon (@JasonLemon) November 27, 2022
Coulter recently spoke with Mickey Kaus, an American journalist, on her Substack page. During the conversation, the conservative commentator said Trump was on his last leg, asserting he wouldn't win the nomination. Instead, like many other Republicans, she feels the best way forward for the GOP is to back someone like Gov. Ron DeSantis (R-FL).
I guess Trump answered the question of who his remaining diehard supporters are with his Mar-a-Lago guests this week.

Full video – https://t.co/pjsGKxmdN0

See discussion here – pic.twitter.com/Z5SYg1FAw9

— Ann Coulter (@AnnCoulter) November 26, 2022
While Trump pushed Fauci and lockdowns on the American people, Coulter noted, DeSantis did just the opposite and kept Florida going. She referred to the Sunshine State governor as a true right-winger, declaring that Trump was a RINO, or a Republican in name only.
Trump's influence on the GOP took a significant hit after the party's dismal performance in the midterms. Many party members felt the disastrous election cycle was the result of the former president endorsing weak candidates. Coulter's support for him began to fade while he was still serving as the country's 45th commander in chief. The conservative commentator began drifting away from Trump after he failed to deliver his promise to build a wall along the southern border.
Coulter mentioned there are very few Trump loyalists left in the GOP, asserting her belief that the former president won't likely make it past the first primaries. Is the GOP tired of Trump? If so, who will be the next face of the party?
Copyright 2022, RepublicanJournal.org