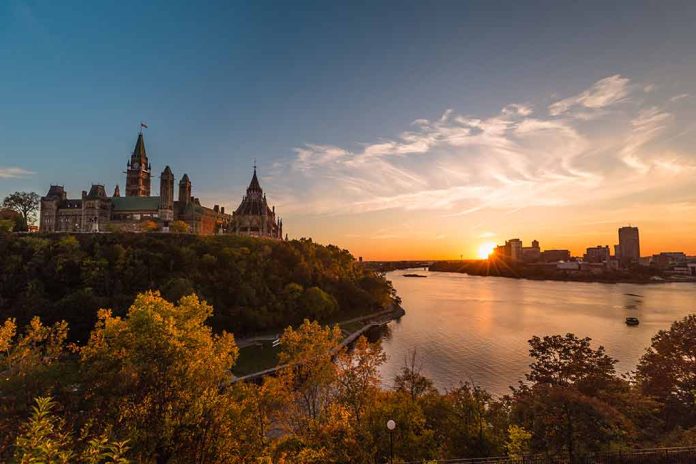 (RepublicanJournal.org) – Hardeep Singh Nijjar, leader of a Sikh separatist movement, was murdered outside his place of worship in Vancouver in June. The Canadian citizen belonged to an activist group that the Indian government views as potentially dangerous, with New Delhi having classified the man as a terrorist. Despite the country's position, foreign officials are outraged that Canadian Prime Minister (PM) Justin Trudeau is investigating claims India was behind Nijjar's untimely death.
Reuters reports that Nijjar was serving as the leader of the Guru Nanak Sikh Gurudwara, a religious center in the Vancouver suburb of Surrey when he was shot down. Local Sikhs cried foul, pointing to foreign actors, and protests erupted in Vancouver outside the Indian consulate. Trudeau, listening to the grievances of his people, launched an investigation and asked that Indian officials cooperate.
Nijjar had also been a leader in the Khalistan movement — Sikhs who want their home state, Punjab, to become independent from India. The group has staged numerous uprisings since the 1980s, one of which resulted in the deaths of tens of thousands of people. Indian officials are concerned demonstrations in pro-separatist Sikh populations across the world could lead to further violence.
Outside of India, Canada is home to more people of the religious faith than any other country in the world, and India has allegedly taken issue with previous Sikh protests within the North American nation. The Khalistan independence movement is banned within the borders of the Asian nation, but it has gained increasing support in other countries.
India, in response to the investigation, promptly ousted a Canadian diplomat and condemned Trudeau for providing a safe haven for "terrorists and extremists." Opponents of the country's stance claim foreign leaders have fostered division between religious groups, with Hindu nationalists attacking Muslims and other minority groups and oppressive actions shutting down both free speech and the free press.
Copyright 2023, RepublicanJournal.org