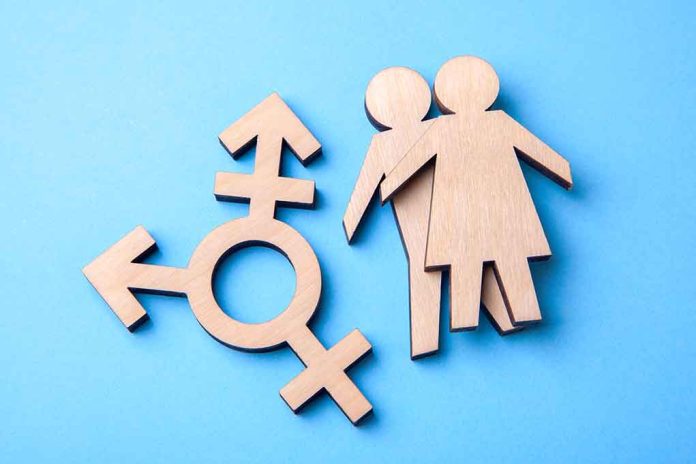 Transgender Cheerleader REMOVED After Alleged Attack!
(RepublicanJournal.org) – The debate around trans rights has fallen under the spotlight in several different contexts in the last number of years. There was the case of Lia Thomas, the trans University of Pennsylvania swimmer who stormed past her biologically female competitors. There has also been growing disquiet about the practice of putting biological males in female prison wings. The latest controversy in this area involves a cheerleading camp.
Averie Chanel Medlock, a trans female cheerleader, has reportedly been expelled from the camp in Texas' Ranger College and handed a criminal citation by law enforcement following an alleged assault. Another member of the team contacted her father (who subsequently contacted the police), alleging Medlock choked her.
Transgender cheerleader (born a male) given a criminal citation for assault and removed from camp by police after allegedly choking a female teammate. Alleged "cell phone video showing other cheerleaders hiding in a room from an agitated Medlock." https://t.co/37MeqFJhiG #FoxNews

— Tom Fitton (@TomFitton) July 31, 2022
Medlock disputes this version of events and says she intends to file a suit against the school. According to the expelled cheerleader, she merely stood up for herself after she received criticism for performing on a female cheerleading team as a trans woman along with racial abuse. She also says the allegations of a physical altercation were false. The trans youth claimed Mike Jones, the father of the girl she allegedly attacked, backed his daughter and stated he would "kill anyone" who attempted to injure his child. Medlock further claimed the man made reference to her "testosterone" and "penis."
Should biological males who transition to live as females be allowed to participate in women-only sports and activities?
Copyright 2022, RepublicanJournal.org