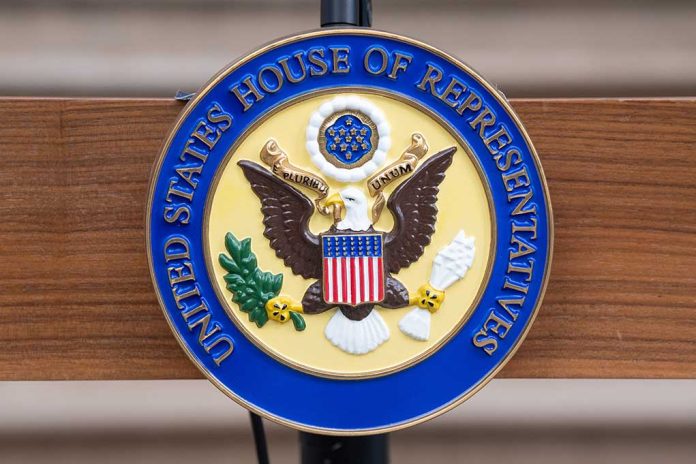 (RepublicanJournal.org) – The United States District Court for the Eastern District of New York issued an indictment against George Santos (R-NY) on Wednesday, May 10, citing 13 criminal counts. According to a press release issued earlier that day, the New York lawmaker stands accused of embezzling campaign funds, laundering money, and lying to the House of Representatives. In light of Santos' subsequent arrest, Rep. Robert Garcia (D-CA) officially proposed expelling the accused Congress member.
Democrat Introduces Resolution to Expel George Santos from House of Representatives https://t.co/caeb8dC3HP

— Mediaite (@Mediaite) May 16, 2023
Garcia introduced the resolution on Tuesday, May 16, according to Mediaite, citing allegations that "George Santos is a fraud and a liar." He challenged Republicans to step up and "demonstrate […] that an admitted criminal should not serve in the House of Representatives." House Speaker Kevin McCarthy (R-CA) referred the resolution to the House Ethics Committee. New York Republicans in the House support McCarthy's move, citing due process and the rule of law as part of the reasoning.
U.S. Attorney for the Eastern District of New York Breon Peace said the state intends to hold Santos accountable for any crimes it can prove him guilty of committing. Santos allegedly gained his position in Congress through "repeated dishonesty and deception" for personal gain. Moreover, Peace and the Department of Justice are accusing the representative of multiple fraudulent financial moves, including laundering campaign contributions through his personal bank account and using those contributions to pay off his private debts and fund expensive clothing. The prosecutor added that Santos also reportedly applied for unemployment benefits in 2020 while running for his current seat and enjoying full-time employment while earning $120,000 annually. The representative's maneuver allegedly defrauded the state of $24,000.
Santos has rejected the charges against him. A separate Mediaite article reported the representative pleaded not guilty before paying a $500,000 bond for his release. He called the case a "witch hunt" when reporters approached him for comments post-bail, insisting he had enough evidence to prove his innocence. Not only does he have zero plans of resigning, he intends to run again at the end of his current term.
Copyright 2023, RepublicanJournal.org