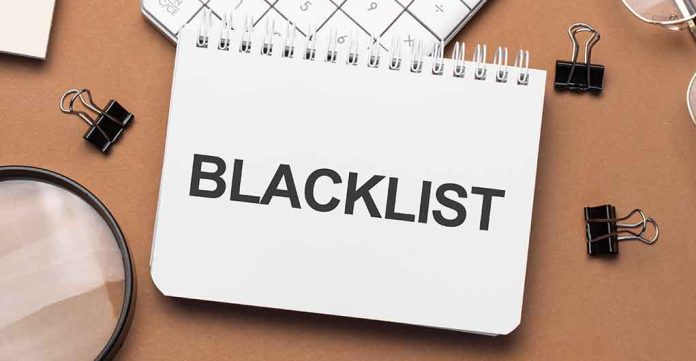 Republican Congresswoman Blacklisted Because of Her Political Affiliation
(RepublicanJournal.org) – Representative Mayra Flores (R-TX) is the first Mexican-born woman to be elected to Congress. Given her status, the Republican attempted to join the Congressional Hispanic Caucus (CHC), thinking they'd want to work with her. However, Flores couldn't have been more wrong. The CHC rejected her, citing the rep's political affiliation as one of the reasons for her denial.
"This denial once again proves a bias toward conservative Latinas that don't fit their narrative or ideology."https://t.co/MuCyajPFaF

— Daily Wire (@realDailyWire) October 27, 2022
In 1976, Republicans and Democrats founded the CHC but eventually split when GOP members created the Congressional Hispanic Conference in 2003. Now, the Congressional Hispanic Caucus is strictly reserved for Democrats and serves as the leading caucus for Latinos in Congress. The CHC's "About" page declares it addresses both domestic and international issues and works to create policies that impact the Hispanic community. However, the CHC doesn't indicate that it's strictly for Democrats.
The caucus sent Townhall a statement regarding why they denied Flores' membership. In the statement the CHC explained only Democrats were able to join and mentioned the congresswoman's MAGA beliefs were also a reason for her denial. Flores noted she thought joining the CHC would be a good way to bridge the gap between parties and work in a bipartisan manner. The congresswoman asserted her denial just goes to show the bias progressives have toward conservative Hispanics.
As the first Mexican-born American Congresswoman, I thought the Hispanic Caucus would be open in working together. This denial once again proves a bias towards conservative Latinas that don't fit their narrative or ideology. https://t.co/oqYjrGDJaU pic.twitter.com/ugqkKMk5sb

— Mayra Flores (@MayraFlores2022) October 26, 2022
The congresswoman is no stranger to attacks and discrimination from the Left. She's spent much of her campaign being the target of Democrats, with some attacks focused on her heritage. Earlier this year, NBC reported that Representative Vicente Gonzalez (D-TX), the congresswoman's opponent, paid a blogger to smear Flores. The hired hand referred to the Republican as "Miss Frijoles" and a "cotton pickin' liar," among other vile insults.
Copyright 2022, RepublicanJournal.org