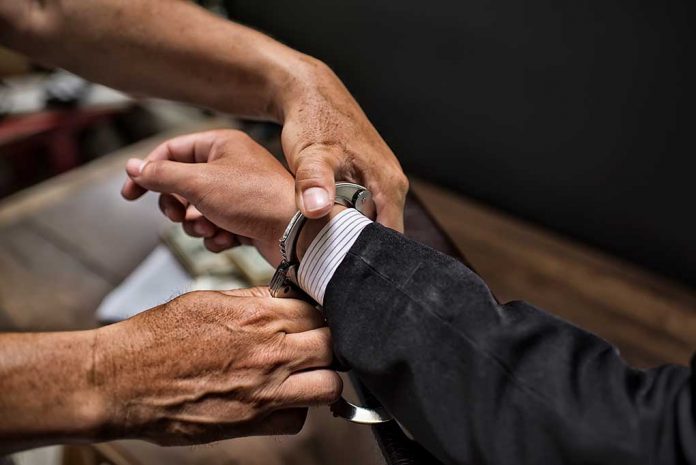 (RepublicanJournal.org) – The struggles our border authorities have been experiencing with undocumented migrants over the last few months are, by now, well-documented. An uptick in drug trafficking over the southern border has accompanied these struggles. While US authorities wrestle with the problem north of the border, Mexican police do their best to control it on their side.
On Monday, July 5, Mexican authorities arrested a former federal police chief on torture charges. Luis Cardenas Palomino stands accused of torturing a suspect in a kidnapping case while he was Federal Police Commander in 2012.
Former top Mexican police official arrested on torture charges https://t.co/qVFg5HriOy pic.twitter.com/7ajtrNZwaD

— The Hill (@thehill) July 5, 2021
Cardenas Palomino also appeared in the news in connection with other negative circumstances. In 2005, while working under then-security secretary Genaro García Luna, he and García Luna allegedly staged a police raid for TV cameras. García Luna is currently in US custody on drug trafficking charges, and prosecutors here believe he accepted millions of dollars in bribes from Joaquín "El Chapo" Guzmán, the infamous Mexican drug lord.
Mexican President Andrés Manuel López Obrador remarked that this latest arrest marks a significant move away from "corruption and abuse" in Mexico. He added that there is "no longer impunity." From a US perspective, Obrador's rhetoric is encouraging as our border areas continue to struggle with the intractable problem of drug trafficking.
Copyright 2021, RepublicanJournal.org