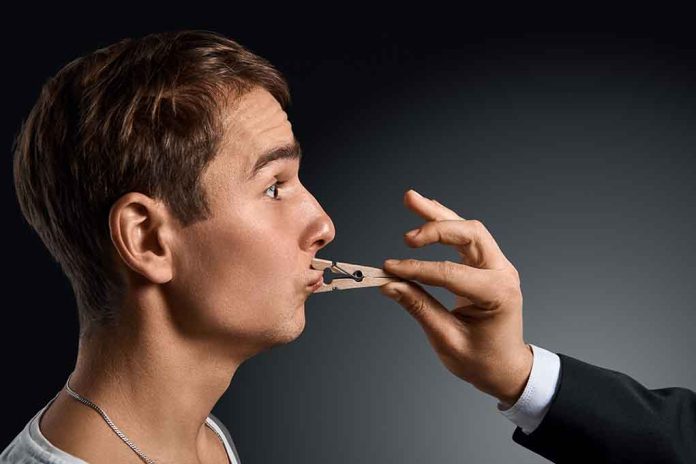 Top Democrat DEMANDS Mass Censorship on National TV!
(RepublicanJournal.org) – On August 5, Labor Secretary Marty Walsh appeared in an interview with CNN's Jim Sciutto, who confronted the politician about the lack of support amongst Democrats for President Joe Biden's potential run in 2024. Many among the Left have either outright refused to endorse the current commander in chief or asked for a different candidate altogether. The movement has prompted the secretary to suggest some members of the party should "step back and maybe shut their Twitters off."
After the comment, Walsh moved on to brag about recent successes from the current administration.
'Shut Their Twitters Off': Labor Secretary Rips Democrats Not Supporting Biden For 2024 https://t.co/nRFtosLAb8

— Daily Caller (@DailyCaller) August 7, 2022
Politico recently reported many on the Left are distancing themselves from the president. Representative Carolyn Maloney (D-NY) said she doesn't think Biden will run in the next general election. New York Representative Jerrold Nadler (D) stated it's too early in the game to say whether or not he would support the US leader for another term.
Others in the party called for new leadership. These people indicate they want someone else on the Democratic ticket in 2024 but stop short of saying they wouldn't support a Biden run.
The legislators seem to reflect the climate of their constituents. In a recent poll by The New York Times and the Siena College Research Institute, 64% of Democrats said they would like to see someone other than the current leader on the next presidential ballot. Given that the survey also showed only 32% approved of Biden's performance, the statistic is not shocking.
It's surprising that a prominent figure in the party is calling for social media silence in his own party if members dare step out of line.
Copyright 2022, RepublicanJournal.org