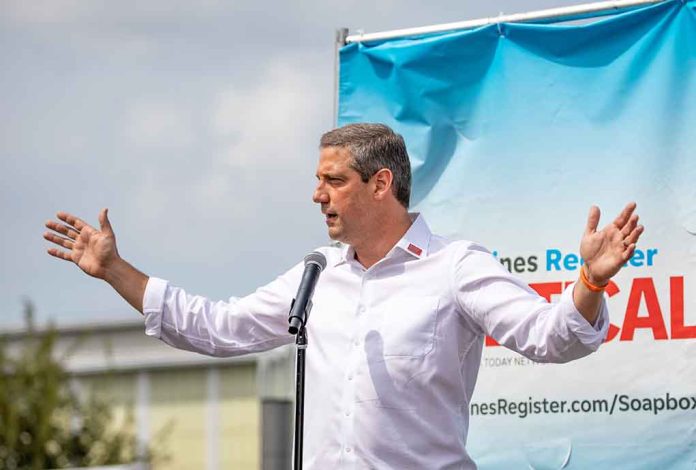 Tim Ryan Reportedly Took Money from Firms Connected to Opioid Crisis
(RepublicanJournal.org) – The opioid crisis has been a steadily growing threat in the United States over the past three decades. Statistics from the Department of Health and Human Services show that over 760,000 people have lost their lives through drug overdoses since 1999, and approximately 66% of these incidents involved opioids. The political will to address this issue has grown in recent years, although news has now emerged that Rep. Tim Ryan (D-OH) has close ties to some of the companies responsible for the crisis.
Ryan, who's currently campaigning for a US Senate seat in his state, has a long track record of accepting political donations from pharmaceutical companies like McKesson, AmerisourceBergen, and Cardinal Health, according to a report from the Associated Press. The three drug distributors, the biggest companies of their type in the nation, have been accused of playing significant roles in worsening the opioid epidemic in the state of Ohio.
An @AP review finds that Rep. Tim Ryan, the Democratic nominee for Senate in Ohio, accepted $27,000 in campaign donations from drug distributors blamed for the opioid crisis despite hammering GOP rival JD Vance over his own record fighting the epidemic. https://t.co/hoezvsqGuk

— The Associated Press (@AP) October 5, 2022
The Democratic lawmaker has made a point of criticizing his Republican opponent, J. D. Vance, for allegedly failing to properly address opioid-related issues during their battle for the Senate seat. The Republican's campaign team issued a response to the AP's findings, accusing the Democrat of "shameless hypocrisy." Vance has the endorsement of former President Donald Trump in the race.
Copyright 2022, RepublicanJournal.org