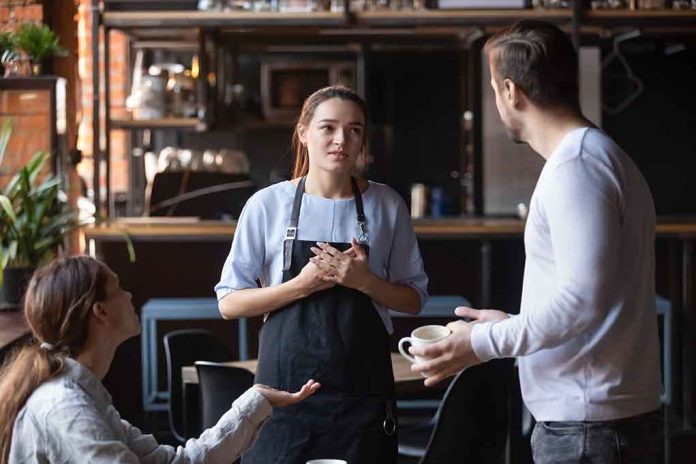 Top Democrat Has BRUTAL Meltdown in Public – Video Released!
(RepublicanJournal.org) – Representative Lois Frankel (D-FL) showed her true colors when she barged into a diner in her district to demand answers from the man behind the counter. His alleged crime was simply displaying a campaign poster for someone Frankel might face this coming November. Human Events authenticated the video with the restaurant's owner, Richard Kline, who said the congresswoman was a regular customer until the incident.
Probably didn't earn her any voteshttps://t.co/H5eP21hvNw

— Daily Caller (@DailyCaller) July 22, 2022
In the video, Frankel begins by telling Kline she's going to expose him for the heinous act of hanging a campaign poster for the Republican primary. She seems upset that a business she frequents would possibly support someone else politically.
Kline stated Frankel typically comes in with her elderly mother and that this visit was a cold, calculated attack. He called it "a different mindset." After admonishing the businessman for having his own opinion, Frankel declared that she wouldn't be back, completely aghast that he would expect her to eat at a place that is "campaigning against [her]."
She came back to the counter one last time before storming out to invoke the name "Trump." Kline noted to his interviewer that there was no pro-Trump signage anywhere in his restaurant. Rather than remove the poster, he doubled down and put another sign outside on the sidewalk.
It seems that the congresswoman will need to find a new place to take her mother out to eat.
Copyright 2022, RepublicanJournal.org