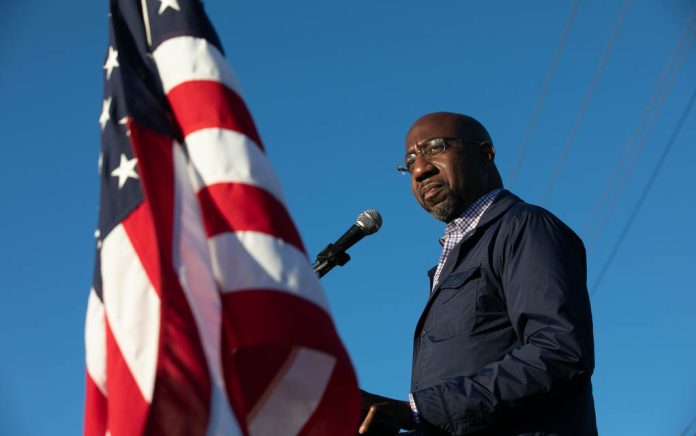 Top Democrat's Church Went Against His Own Talking Points
(RepublicanJournal.org) – The midterm elections are only weeks away, and political races are intensifying across the country. However, few battles have been as heated and closely scrutinized as the Senate showdown between the incumbent Raphael Warnock (D-GA) and contender Herschel Walker (R) in Georgia. Walker remains tenaciously dedicated to fighting for the seat, even after facing accusations that he once funded a woman's abortion. But Warnock is now facing his own firestorm of criticism over a potential conflict of interest.
Warnock can't even serve the people in his own churchhttps://t.co/IvW5lPhxFJ

— Daily Caller (@DailyCaller) October 12, 2022
The Democrat is a senior pastor at the Ebenezer Baptist Church, which owns 99% of Columbia Tower at Atlanta's MLK Village. Here's why that particular fact matters.
While Senator Warnock has been busy railing against evictions at press conferences and in the media, the business partner of his church, Columbia Residential, has been enforcing them in bulk. The partnership's building is a 501(c)(3) non-profit facility developed with the intention of homing the mentally disabled and those who struggle with homelessness.
Columbia Residential has filed several eviction lawsuits against tenants who have allegedly failed to pay past-due rents. Some of the owed balances are as low as $28.55. The total past due amount from all tenants Columbia Residential is suing for amounts to just under $5,000.
Notably, Warnock makes over $7,400 a month from the church alone on top of his salary as a senator. It's unclear whether he is or was aware of the ongoing eviction process.
Warnock previously faced controversy for allegedly misusing campaign funds to pay for his defense in a lawsuit in 2021. The Democrat's team claimed they thought they were clear to use the money because he was a senator at the time the lawsuit was filed.
Copyright 2022, RepublicanJournal.org