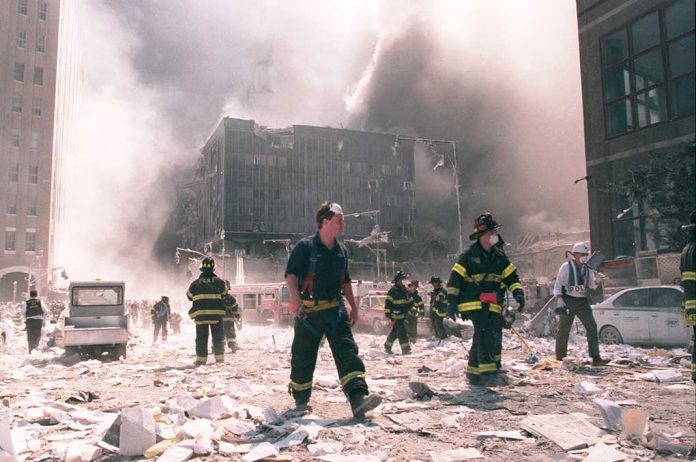 Top Democrat DELETES Tweet – Tries to Hide It!
(RepublicanJournal.org) – Last Sunday, the United States marked the 21st anniversary of the 9/11 terror attacks that claimed the lives of 2,977 victims. Nineteen terrorists involved in the attack also lost their lives, bringing the overall death toll to 2,996. In a post that she has since deleted, Rep. Pramila Jayapal (D-WA) used the latter number when paying tribute to the "people who were killed" that day, and analysts were quick to wonder why the Washington liberal would commemorate the attackers alongside their victims.
Never forget that Pramila Jayapal included terrorists in the 9/11 death toll. She did in 2021 and again in 2022. https://t.co/uonAv1jZJI pic.twitter.com/JsrgxXTylx

— Jason Rantz on KTTH Radio (@jasonrantz) September 12, 2022
Conservative commentator Carmine Sabia was among a few of those to go after Rep. Jayapal on Twitter, implying Jayapal was deliberately trying to commemorate the terrorists who died on 9/11 as well as the innocent civilians.
OMG she added in the 19 hijackers to the people "we" mourn on 9/11. No, the number of people killed was 2,977. We do not mourn the hijacker Rep. Jayapal. Perhaps you do, but we do not. https://t.co/llmWCvUZDy

— Carmine Sabia (@CarmineSabia) September 12, 2022
Former Republican Congressional candidate Robert Cornicelli took an even firmer line on the issue, saying the post showed Jayapal's "hate for America" and accusing her of belonging to a group of "racist [anti-Americans]" who hold seats in Congress.
Once again @RepJayapal demonstrates her hate for America by adding the 19 terrorists to those lost on 9/11.

It's sad that racist antiAmericans like Jayapal take up seats in Congress.

When will Americans wake up and vote these domestic terrorists out of office? @Breck_Worsham https://t.co/wjxf2PYpg4

— Robert Cornicelli (@cornicelliny) September 12, 2022
Jayapal posted an identical tweet on September 11, 2001, which she has also since deleted.
Do you think this was just a careless mistake by the Washington Democrat, or could it be possible that it was really a genuine attempt to pay tribute to the 9/11 attackers?
Copyright 2022, RepublicanJournal.org