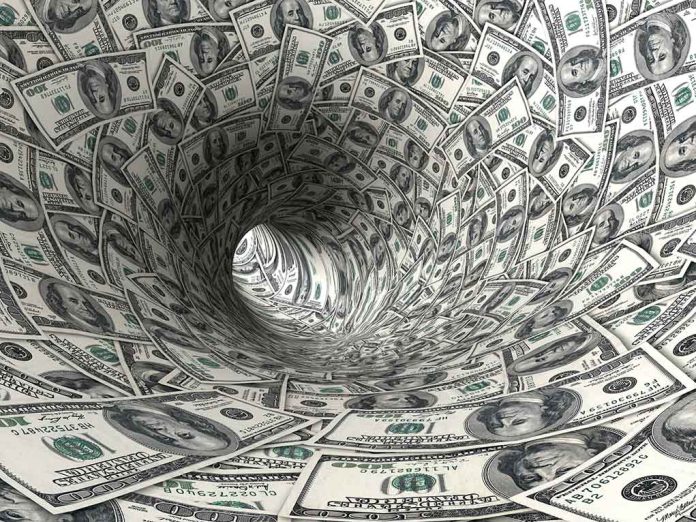 Top Democrat's MONEY FUNNELING Plot Uncovered!
(RepublicanJournal.org) – Campaign funding is frequently the source of controversy in politics — some people argue that the rules allow private individuals and entities to exert too much influence over elected officials using their spending power. Additionally, there are occasional stories of outright abuse of the system for personal gain by politicians, such as one recent example involving a Connecticut Democrat.
Reports have emerged that Rep. Jahana Hayes used campaign coffers to send her children tens of thousands of dollars during her time in Congress in 2019. Information first surfaced that Rep. Hayes was abusing funds in February of this year in a Daily Caller article. Despite backlash since then, the Connecticut lawmaker has continued to make these payments.
Rep. Jahana Hayes Still Using Campaign Funds To Pay Family, FEC Records Showhttps://t.co/uVO7s0Pgrr

— Daily Caller (@DailyCaller) July 18, 2022
Records from the Federal Election Commission (FEC) show that "Friends of Jahana Hayes," the lawmaker's campaign fund, made five payments to David Crenshaw in April, May, and June of this year, totaling slightly less than $1,250. Crenshaw is Hayes' 24-year-old son. The fund is also making payments to Asia Clermont, Hayes' daughter.
George Logan, who is running for a US House seat in Connecticut on a Republican ticket, has appealed to the House Committee on Ethics to probe these payments.
What do you think? Are these expenses legitimate?
Copyright 2022, RepublicanJournal.org