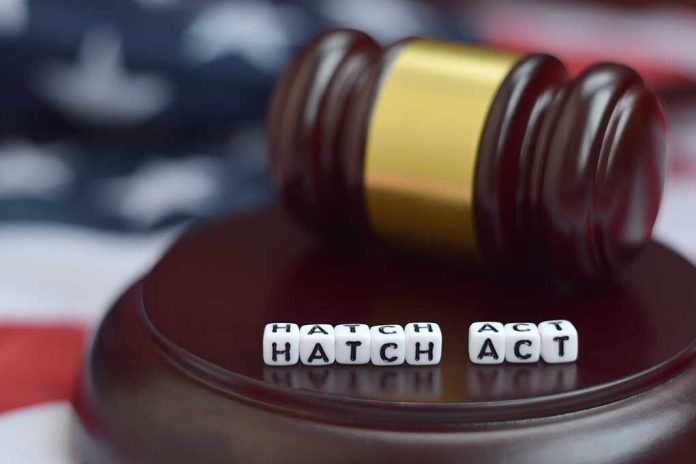 (RepublicanJournal.org) – Members of the executive branch, other than the president and vice president, must adhere to certain limitations regarding their support of political candidates. This restriction ensures political partisanship doesn't come into play when spending federal money. The Hatch Act of 1939 imposes these rules, and it appears a member of the Biden administration may have violated it.
An ethics watchdog group called Protect the Public's Trust has filed an official complaint against Energy Secretary Jennifer Granholm with the Office of Special Counsel (OSC). The complaint alleges that Granholm violated the Hatch Act by appearing at a campaign event for former Virginia Governor Terry McAuliffe (D) in an official capacity.
Ethics Watchdog Files Hatch Act Complaint Against Energy Secretary Jennifer Granholm https://t.co/ECSDQ8n5BL

— Dave Reports (@DaveReports1) October 28, 2021
Granholm reportedly made an appearance at the Portsmouth Marine Terminal in Virginia on October 25, announcing the construction of wind turbine infrastructure in the locality. On the same day, she made a campaign speech for McAuliffe in Fairfax at "Fairfax Meet and Greet with Jennifer Granholm." Granholm allegedly discussed her work at the Department of Energy during the event, referring to the president as her "boss."
Granholm attracted a separate complaint of this nature from the Foundation for Accountability and Civic Trust (FACT) last week after she discussed Democratic policy points during a social media interview.
Copyright 2021, RepublicanJournal.org