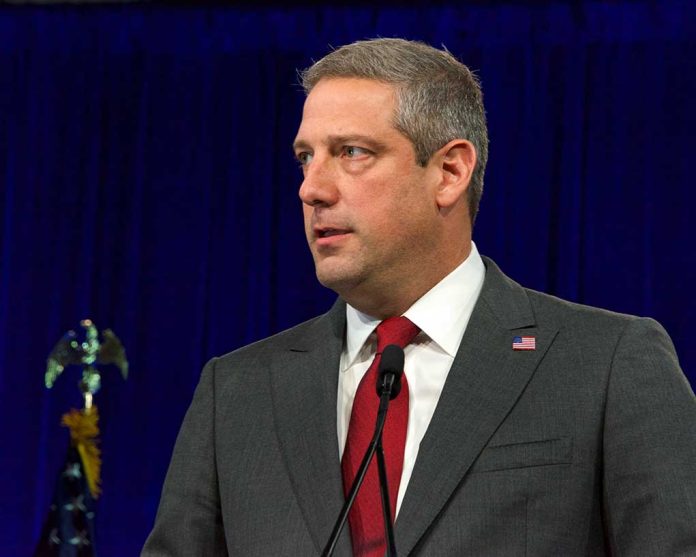 Tim Ryan Wants This Movement ERADICATED!
(RepublicanJournal.org) – In recent weeks, many analysts have noted the Biden administration and Democratic candidates in the upcoming midterm elections becoming more aggressive in their condemnation of Republican rivals. Rep. Tim Ryan (D-OH) recently provided a perfect example, and President Joe Biden is receiving criticism for his failure to condemn it.
During an appearance on MSNBC on Tuesday, September 13, Ryan, who's running for the state's open US Senate seat against Republican JD Vance, remarked that Americans needed to "kill and confront" the MAGA movement. Conservative critics have slammed this comment, claiming it's inciting violence against supporters of former President Donald Trump.
Biden has not reacted to the controversy around Rep. Ryan's remark. White House Press Secretary Karine Jean-Pierre has had several opportunities to mention it in recent days but has not said a word.
Biden Calls MAGA Republicans "Violent," "Extreme," "Dangerous" While Ignoring Leftist Violence pic.twitter.com/JIJsQY8ADt

— Breitbart News (@BreitbartNews) September 2, 2022
Far from being a radical leftist, Ryan has tried to position himself as a centrist in the Democratic Party. He has stated he's among the most bipartisan lawmakers in the House and asserted he would do his best to reach across the aisle to fix problems if elected to the Senate.
Do you think this was just a poor choice of words by Tim Ryan, or was his sentiment the symptom of an even bigger issue?
Copyright 2022, RepublicanJournal.org