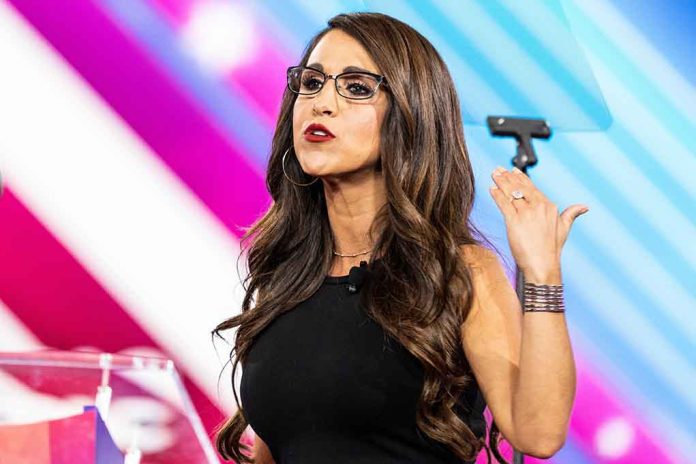 (RepublicanJournal.org) – The 2022 race for Colorado's Third Congressional District ended with Rep. Lauren Boebert (R) winning by a nose, but rival Adam Frisch hasn't given up quite yet. The "pro-gun Democrat" has taken the slim margin as a sign that he might beat his opponent if he had another chance. The next election for the House seats will occur in 2024, but Frisch has already hit the campaign trail.
Spoke to @AdamForColorado about his almost-upset in the midterms and why he's ready for a rematch with Boebert in 2024: https://t.co/x7pmfjftpj

— Morgan Phillips (@_phillipsmorgan) February 27, 2023
CPR News states Frisch filed the paperwork necessary to run in 2024 before he conceded 2022 to Beobert. Still, she only won by 546 votes, and in an area populated primarily by Republican voters, the margin provided a meaningful signal for a contender identifying as a Democrat. Frisch believes all he needs is a second shot to prove he, not Boebert, deserves their votes. He noted, "She didn't even win her home county," which is unusual for members of Congress.
Frisch believes he lost because he didn't have enough support from the national Democratic Party. He feels the Left has allowed rural America to take a backseat to the rest of the country while also falling off track regarding energy policies. Still, the Colorado moderate isn't your typical Democrat, and he might have failed to gain at least some of his party's backing due to his stances on gun control and climate change. He's criticized the Left for "putting forth pie-in-the-sky climate goals" and related agendas riddled with hypocrisy that "have no basis in reality." He's also a huge supporter of the Second Amendment — although he feels current restrictions in his state, including red flag laws, serve their purpose.
Frisch's views might make his road ahead a bit rocky, but he's ready for the rematch. Meanwhile, Boebert has promised to represent her constituents to the best of her ability and "get real work done" in Washington.
Copyright 2023, RepublicanJournal.org