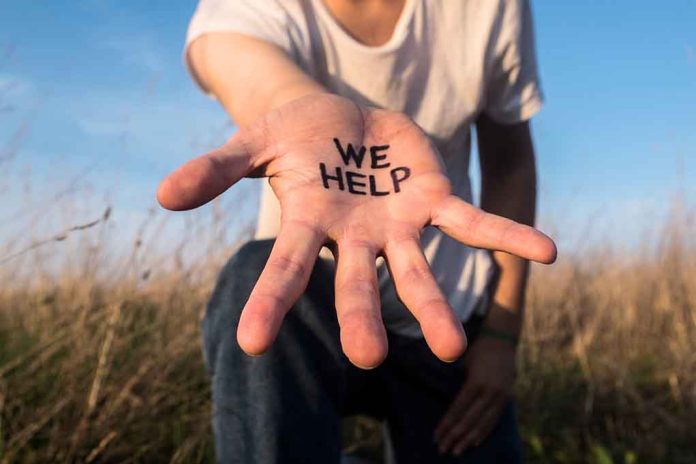 Don't Suffer In Silence: This 'Benefit Finder' Can Help You Apply For Benefits
(RepublicanJournal.org) – During the testing times we've experienced over the last two years, many people have found themselves struggling financially. Government efforts such as the CARES Act helped millions keep their heads above water. Still, thousands of citizens continue to face adversity. Here's how to find help if you find yourself or someone you love in a bind.
Use the US Government's Benefit Finder
The Benefits.gov website contains an array of information about financial relief for struggling or low-income individuals and households. On the homepage, you'll see a blue button within an orange box that invites you to "Start Benefit Finder."
The Benefits Finder uses your personal details to advise you about the kind of financial benefits you're entitled to receive from the federal government.
After you click the blue button, the first thing you have to do is enter your date of birth. Then, you have to indicate your citizenship status; you can choose from "US Citizen," "US National," or "Non-citizen legally admitted to the US."
You'll then have to say what part of the United States you live in. You have a choice between the 50 states, the District of Columbia, Puerto Rico, and "Other US Territories."
Next, you have to tell the tool how many people live in your home, your marital status, and your household's gross income (that's the amount before you pay taxes). You also have to say how many times you've been married.
Finally, you need to indicate whether you're disabled or totally or partially blind.
After you answer the final question, a number of boxes will pop up at the bottom of your screen. These contain details of the various benefits you might be entitled to; they fall into categories like "Financial Assistance," "Food and Nutrition," and "Housing and Public Utilities."
Worried About Handing Over Your Information?
None of the information you give the Benefits Finder is sufficient to identify you personally. While the tool does collect some data, it's a government website that doesn't ask for particularly sensitive information — including your Social Security Number.
Are You Entitled to Receive Benefits?
Everyone needs a little assistance now and again; there's no shame in reaching for a helping hand when you really need one. The Benefits Finder can help you to discern whether any government programs might apply to your situation and get you out of a financial bind.
Copyright 2022, RepublicanJournal.org