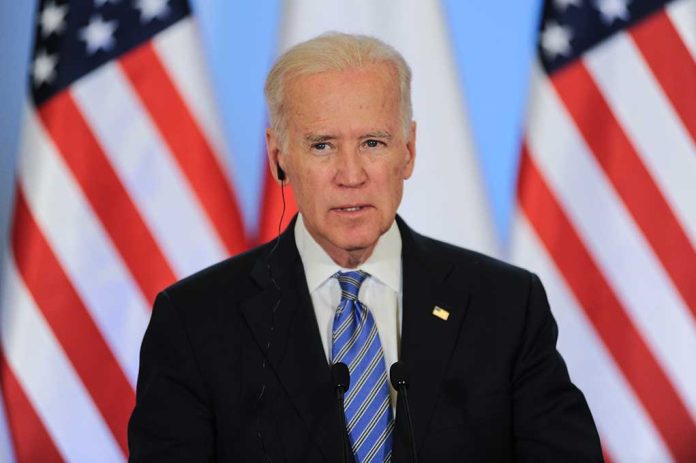 (RepublicanJournal.org) – President Joe Biden has encountered many serious challenges since taking office, and he has failed spectacularly in dealing with a number of them. However, his tendency to make political mistakes did not begin in 2021. Instead, the president has a long and storied history of making bad calls in Washington, DC. We've looked at a few of the best (or worst?) examples here.
The 1994 Crime Bill
Biden's most infamous example of poor policymaking involves the 1994 crime bill. Then-Senator Joe Biden (D-DE) helped write the bill and repeatedly defended it over the intervening years. Along with other Democratic proponents of the legislation, Biden claims it helped American cities deal with unsustainable crime levels.
However, the bill's critics take a much dimmer view, pointing to the fact that incarceration levels across the country skyrocketed following the measure's passage. This trend affected minorities in particular. Today, there are 2.2 million people behind bars in the United States, a far higher proportion of the population than in other developed countries.
Plagiarism
While this entry might not serve as the most consequential of Biden's shortcomings from the point of view of ordinary Americans, it is undoubtedly an embarrassing trait for a US president to have. The president has repeatedly courted criticism for "borrowing" lines from other figures for his speeches.
You can see one of the more recent examples in the clip below. Biden lifts a quote from a speech by former Republican President Ronald Reagan but doesn't quite get it right. He then admonishes his audience for failing to applaud him.
Controversies About Racism
As a Democrat, Joe Biden belongs to a party that does all it can to paint itself as an opponent of racial discrimination. Yet, despite that, Biden's own political history tells a very different story.
In 1975, when Biden was still a newbie in the Senate, he voted against a measure that would have furthered racial integration in schools. This vote was part of a broader trend of left-leaning representatives opposing desegregation based on the whims of their white voters.
He has also made numerous remarks that critics deemed racist. For example, when he was running against Barack Obama for the Democratic presidential nomination in 2008, he referred to Obama as "the first mainstream African-American" to be "articulate and bright and clean." As commentators pointed out, this comment implied Biden was in some way surprised at the idea of a black person being articulate and clean.
Is this a political record befitting a president?
Copyright 2021, RepublicanJournal.org