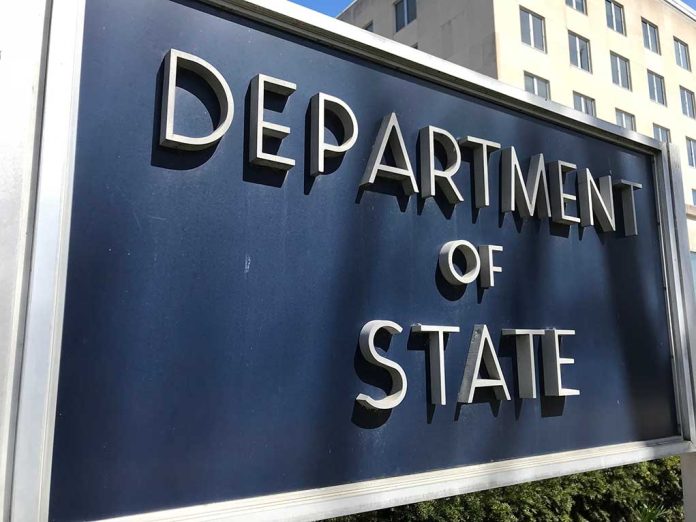 New State Department Role Is Too Controversial for Words
(RepublicanJournal.org) – The US State Department recently called on Desirée Cormier Smith to head up a new position titled Special Representative for Racial Equity and Justice. Some observers question whether the post is necessary, while others say its existence is confusing to foreign governments. The more people holding titled positions in government, the less clear it is about who is responsible for which duties.
About the Position
The Department of State released a statement on June 17 providing more details about the new job. The spokesman's office said Cormier Smith will be in charge of ensuring the rights of "marginalized racial and ethnic communities" are protected from discrimination, racism, and xenophobia worldwide. Part of her job will be to look at the department's policies for optimization and set them to best protect and advance the groups mentioned.
The governmental body believes more equalized policies would support all people and help the United States in its dealings across the globe.
Reportedly, the new special representative is a "racial justice expert" who previously served as both a foreign service officer with the State Department and as a senior advisor with the International Organization Affairs Bureau.
Is Such a Post Needed?
Those opposed to the position point to the plethora of jobs that already exist within the governmental entity. In fact, 55 representatives, coordinators, and envoys already have overlapping responsibilities and are causing some problems. Not only is it confusing and frustrating to be unclear as to where an employee's responsibilities end and another begins, but the taxpayer is paying for each of these jobs that share the same duties. In addition, positions labeled as "special" garner resentment among the workers who already put in their efforts every single day.
As for cost, federal positions include not only salary but healthcare benefits and pensions, all sitting on the tab of each citizen who pays the IRS.
Some experts believe the issues of "diversity, equity, and inclusion" are already well woven into policies, eliminating the need for such a position. For example, the Office of Civil Rights seems to address many of the same issues.
Based on the lofty description of the special post, the expectations of Cormier Smith's accomplishments during her tenure are unclear. Republican legislators are referring to her as simply a "woke czar," calling the appointment another example of President Joe Biden's "divisive policies."
Do you think the State Department needs another position to ensure everyone is treated equally, or do you feel the job is an unnecessary expense for taxpayers?
Copyright 2022, RepublicanJournal.org