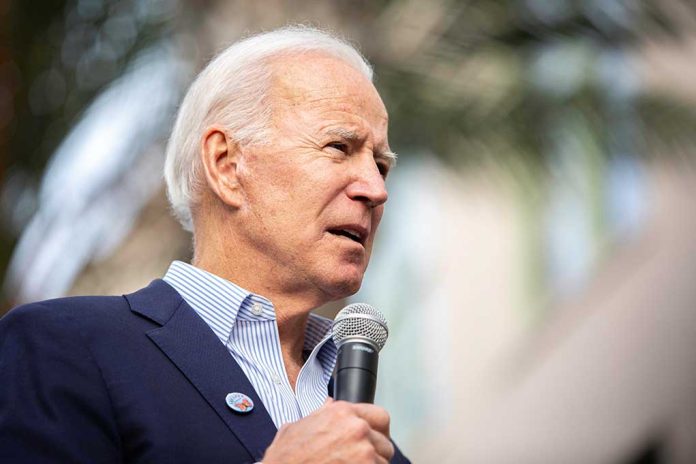 Biden ALLIES Tell Him To QUIT – Not a Good Look
(RepublicanJournal.org) – Growing opinion among Democrats is that President Joe Biden may not be up to running a campaign — or the country — in 2024. With the way the first term is going, it's not difficult to understand how voters might feel the way they do. Skyrocketing inflation, immigration crisis, and the continued pushing of the progressive agenda have the president sitting at a paltry 39.8% approval rating.
Biden's age (79.6 years) is roughly double his job approval rating (39.9%). It's no wonder so many Democrats think he's too old for the job.

Here's the (long) list:

Via @AndrewStilesUSA https://t.co/eXtanwAffv

— Washington Free Beacon (@FreeBeacon) June 16, 2022
The Washington Free Beacon ran a piece that compiles sentiments from a wide array of sources, including interviews from The Atlantic, the Wall Street Journal, the New York Times, CNN, and more. The overwhelming viewpoint from most is that the president is too old to do the job.
One quote from former Obama strategist David Axelrod specifically mentions Biden would be closer to 90 years old than 80 by the end of a second term.
Some comments point out being the POTUS is an extremely taxing job. Democratic State Legislator Derrick Jackson of Georgia believes Biden has lost the spring in his step; he noted the president doesn't seem to have the same level of enthusiasm he used to. Miami DNC member Steve Simeonidis believes Biden should bow out right after the midterms. Several other Democratic Party voters expressed concern with Biden as the candidate.
Ann Hart, Democratic Party county co-chairwoman from Iowa, says at 64, she doesn't know if she could do the job and couldn't imagine being Biden's age and even considering running again. Rep Alexandra Ocasio-Cortez offered a neutral position on backing Biden in 2024, offering to cross that bridge when she comes to it.
Will fewer and fewer Democrats continue to support him for another term?
Copyright 2022, RepublicanJournal.org