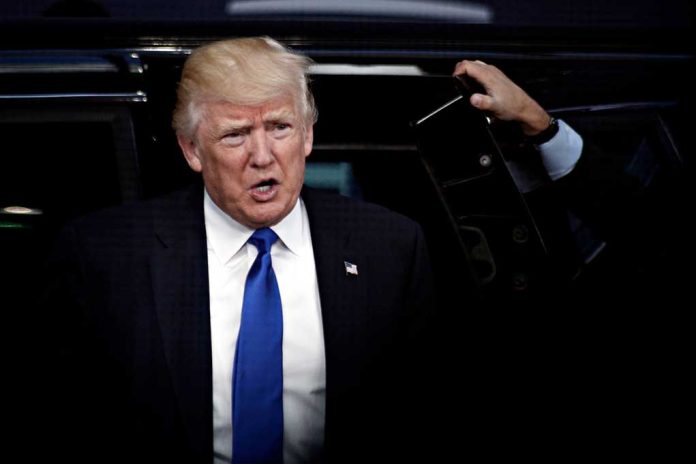 DISTURBING Link Found – Judge Who Ordered Trump Raid Exposed!
(RepublicanJournal.org) – This week, the world was alight with speculation about the FBI raid on the Florida home of Donald Trump. The former president revealed that agents arrived at Mar-a-Lago and searched his private residence, opening his locked safe. Though federal authorities haven't been clear about why they're targeting the former president, reports indicate the search may be related to his alleged failure to present classified documents to the National Archives.
Trump has been fiercely critical of the move, saying it was needless as he was cooperating with all FBI activity prior to the raid. Now, interesting details have emerged about the professional and political affiliations of the judge who signed the warrant allowing the operation to proceed.
Who Is Bruce Reinhart & Who Is He Connected To?
US Magistrate Judge Bruce E. Reinhart gave federal agents the go-ahead to raid Donald Trump's private residence. Reports suggest the authority has links to notorious criminal Jeffrey Epstein and former President Barack Obama, among others.
After working as an assistant US attorney and before he came to the bench, Reinhart provided legal representation to a number of Epstein's employees. He never worked directly for the financier himself. During the criminal proceedings against Epstein, Reinhart was accused of leveraging information he gleaned from working with the DOJ to curry favor with the billionaire. He denied these accusations.
Judge Reinhart has a prolific history of making political donations. One of his biggest beneficiaries was former President Obama, to whom he gave two separate payments of $1,000 each. He also supported former Republican presidential candidate Jeb Bush and Senator Mitt Romney (R-UT).
The judge also made smaller political donations to Donald Trump's campaigns, the last of which came in October 2020.
The Mar-a-Lago Raid
In what Trump himself asserted was the first ever such action taken against a US president, FBI operatives reportedly descended on Mar-a-Lago in numbers on Monday. According to the former president's son Eric Trump, who appeared on Fox News to discuss the story, close to 30 agents and 20 vehicles appeared on the scene.
Neither the Bureau nor the Department of Justice (DOJ) has officially indicated the reason for the operation. Media outlets have quoted anonymous sources stating it's related to allegations (which are under investigation by the DOJ) from the National Archive that the former president mishandled classified documents.
According to reports, agents took paper files and boxes from Trump's property, but not electronics.
Do you think this FBI raid had political motivation behind it? Might the judge himself have allowed personal considerations to sway his decision?
Copyright 2022, RepublicanJournal.org