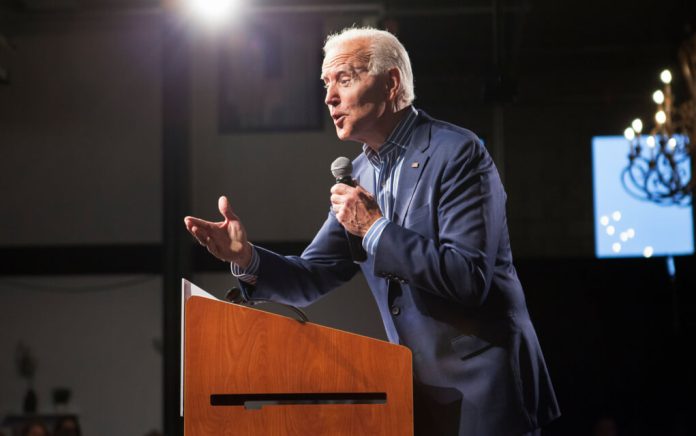 Another Biden LIE – It's His Biggest Yet!
(RepublicanJournal.org) – President Joe Biden has faced many demanding hurdles since entering the White House, including immigration issues, the botched military withdrawal from Afghanistan last August, and controversies around social issues like critical race theory. The economy appears to be the biggest problem he currently faces, even though he's unwilling to admit it.
Voters Rank the Economy as Their Biggest Concern
According to the most recent polling data from Morning Consult, US voters still see the economy as the most critical political issue ahead of this November's midterm elections. Economic considerations come ahead of topics like gun control, abortion rights, and immigration.
This result appears during a time when inflation remains a significant issue for American families. On Tuesday, September 13, the Bureau of Labor Statistics (BLS) released new Consumer Price Index data showing an 8.3% year-on-year increase in general price levels in August. Essential items like medical care, accommodation, and food saw the most significant cost increases. Gas prices, which had undergone severe hikes for most of this year in the wake of Russia's invasion of Ukraine, fell over 10.6%.
What's Biden Saying?
The president was determined to focus on the positives of the inflation report when he commented on it on Twitter on Tuesday. His post highlighted the drop in fuel costs and stated that "prices overall were essentially flat." He implied these gains were due to his administration's policies, which he committed to pursuing further in an attempt to provide more economic stimulation.
Today's data show progress in fighting inflation. This month, prices overall were essentially flat, gas prices were down, and wages were up – that's good news for American families.

My plan is showing we can lower costs, create jobs, and bring manufacturing back to America.

— President Biden (@POTUS) September 13, 2022
Not everyone affiliated with the Democratic Party shares Biden's view. Jason Furman, a Harvard University economics professor who served as chair of the White House Council of Economic Advisers (CEA) during the Obama administration, described the latest inflation statistics as "not pretty." He highlighted that, excluding food and energy, "broad-based" prices in the economy trended upward significantly in the data.
CPI report not pretty. Headline fine (0.1% CPI for Aug or a 1.4% annual rate in that month, with prices up 8.3% over the last year).

Problem is excluding volatile food and energy and was ugly (0.6% for Aug or a 7.0% annual rate).

Broad-based relief not coming. pic.twitter.com/WVODxYmrYm

— Jason Furman (@jasonfurman) September 13, 2022
Republican Response
With control of both chambers of Congress up for grabs in the midterm elections, Republicans will be hyper-focused on the economy over the coming weeks. However, voter survey data shows conservatives need to do more to capitalize on the Biden administration's failures in this area. A recent study from the Trafalgar Group found that over 56% of voters feel the GOP hasn't done enough ahead of this November's races to position itself as a more viable alternative than the Democratic Party.
What do you think Republicans need to do in terms of an economic strategy to win the support of the American public?
Copyright 2022, RepublicanJournal.org