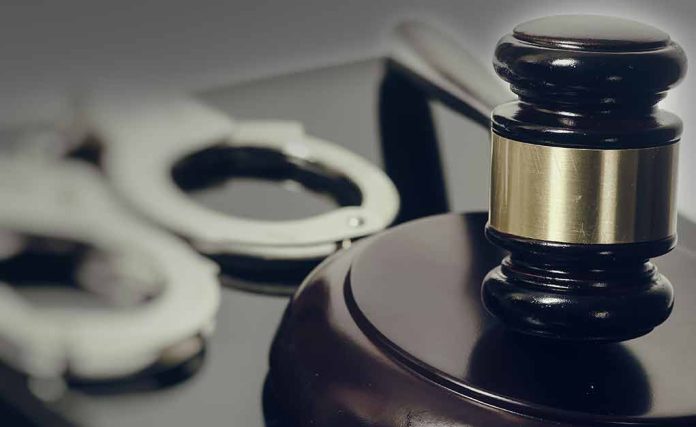 (RepublicanJournal.org) – A Texas Republican who was running for a local city council seat was arrested just a day before the general elections. He stands accused of committing crimes against children following the alleged discovery of a large quantity of child pornography in his possession. The candidate immediately lost the support of his party over the ensuing charges, and he ultimately lost his chance at claiming the local government seat.
A report from the Hood County Sheriff's Office states that it booked Bradley Jay Benson on November 6 at 2:04 p.m. and held him on a $200,000 total bond. He faces two 1st-degree felony charges for possessing at least 100 images or videos containing illegal underage content. Benson had been on the ballot to fight for Place 4 in the city of Granbury's council. He and fellow conservative candidate Charles Beard both lost to Gary "Skip" Overdier, also a Republican.
Fox 4 News lists Benson as a deputy fire marshal, small businessman, and general manager at Cinergy Cinemas. The Granbury Volunteer Fire Department has reportedly taken action to consider his removal, and a disciplinary committee will decide his future in the organization. He's currently suspended from participating in any of its activities.
Benson describes himself in his website bio as a "genuine conservative," although he also admits to being gay. He believes it's important to keep personal matters, such as sexuality, private instead of making them issues in school or throwing showy parades. The failed candidate claims to be in a nearly 10-year committed relationship and says he's a regular attendant at Stonewater Church of Granbury, adding that his movie theater was the religious institution's first venue.
Authorities haven't disclosed details on how they learned about Benson's alleged child pornography collection or where he may have obtained them. The case is still under investigation, so information on the case is still limited.
Copyright 2023, RepublicanJournal.org