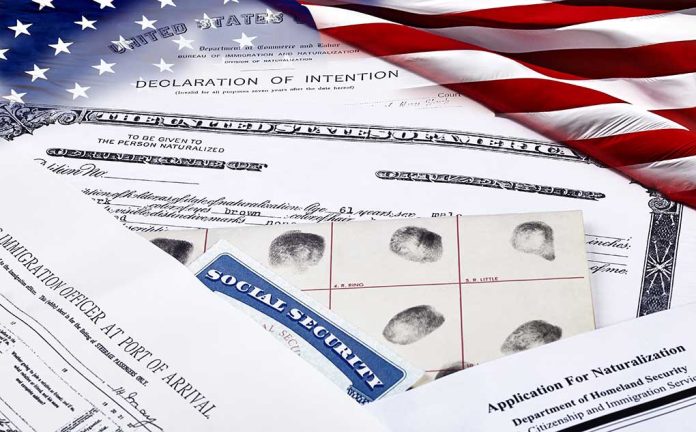 (RepublicanJournal.org) – Hoda Muthana ran away from home and left the US to join ISIS at 20 in 2014. Since 2019, the former terrorist ally has begged America for forgiveness, offered to serve time in prison, and pleaded to return to the only real home she ever knew. So far, her pleas have fallen on deaf ears.
'I just want to go home': Alabama jihadi bride stripped of her citizenship after calling for extremists to 'spill blood of Americans' pleads to be let back into U.S.https://t.co/Dy29cpnlmX

— RPK Report (@RPKReport) February 8, 2023
Muthana claims the terrorist group groomed young, vulnerable women like her to attract them to their cause. Her family raised her in a strict conservative Muslim household in Alabama. Her father was a diplomat from Yemen, but she was born in the US. The group seemed to offer her a place where she could experience belonging and empowerment. Instead, they offered her as a prize to ISIS fighters, making her a war bride and, soon, a mother. She's had three husbands.
Former President Barack Obama stripped Muthana of her citizenship in 2016 after she made comments online pushing American Muslims toward radicalization and violence. In 2015, she encouraged followers on social media to spill blood during national holidays. She even suggested renting a truck and driving into parade crowds.
Muthana claims the posts weren't hers. She said another woman in the ISIS group took her phone from her.
After the birth of her son, Muthana decided to run away from the terrorist group. She escaped and turned herself over to Kurds in the area. They placed her and her son in the Al-Roj detention camp, where they've been for the last four years.
Former President Donald Trump also banned her from returning to the US. She's appealed that decision through the legal system, but the courts have upheld the government's position that she is no longer a citizen. In January, the Supreme Court declined to hear her case. People can't come back from some decisions. In Muthana's case, she really can't go home again.
Copyright 2023, RepublicanJournal.org