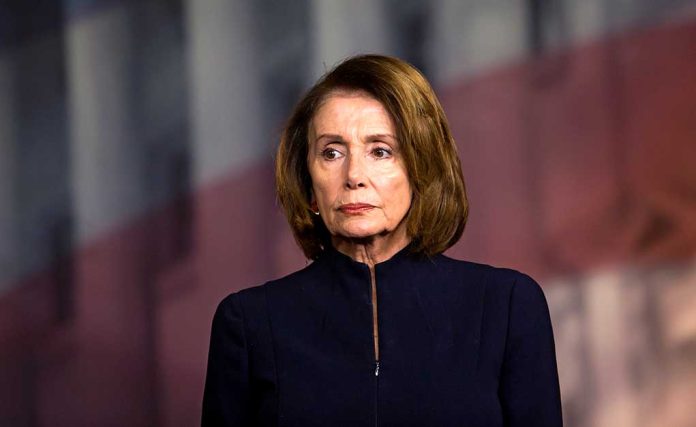 China Issues WARNING to Nancy Pelosi – Tensions Escalating!
(RepublicanJournal.org) – Although the United States and Taiwan don't have an official diplomatic relationship, the two have a strong unofficial partnership and shared interests. Despite speculation that China may follow in Russia's footsteps and forcefully claim the island as its own, House Speaker Nancy Pelosi (D-CA) is due to make the trek to the Asian nation in August. The mainland is not happy about the prospect, going so far as to say there will be a "military crisis" if she goes through with her plan.
Why Pelosi Is Visiting
No high-ranking official has visited Taiwan in about 25 years. The California lawmaker recently stated how important it is to show support to the nation. Although she was originally set to travel across the seas in April, the Speaker contracted COVID-19 and had to change her plans. Pelosi refused to go into detail about her trip, citing safety concerns, but the legislator shares a number of values with Taiwanese President Tsai Ing-wen, so there would seemingly be much to discuss.
The second in line for the Oval Office has also made her opinions about China clear throughout her time in politics on several occasions. That fact may be fueling the opposition by communist officials of her impending visit to the sovereign nation.
China's Reaction
Just last week, Chinese Foreign Ministry Spokesperson Zhao Lijian warned the trip would "undermine territorial integrity," and the government would take extreme measures if Pelosi dared to make the journey. The strong reaction might lead one to believe that Taiwan is the House speaker's only stop — it isn't. She and her team plan to stop in Japan, Malaysia, Hawaii, Singapore, and Indonesia as well.
Former editor and propagandist Hu Xijin, who now speaks for the Chinese Communist Party (CCP), attacked former Secretary of State Mike Pompeo for encouraging Pelosi to visit the island. Hu also alleged Republicans in the US were pushing the California legislator to stop in Taiwan because they wanted to blame Democrats if things went poorly with China as a result.
The media rep believes the CCP will take provocative action by piloting planes in "no-fly zones" or hijacking the Speaker's plane to make an arrest. The known propagandist stated if the Biden administration doesn't stop the House leader, her presence might trigger a military "showdown" between the island and the mainland.
Although Lijian refused to back up the editor's statements, he did say the blame for any "unpleasantness" will fall directly on the shoulders of the United States.
Do you think Pelosi should avoid a stop in Taiwan?
Copyright 2022, RepublicanJournal.org