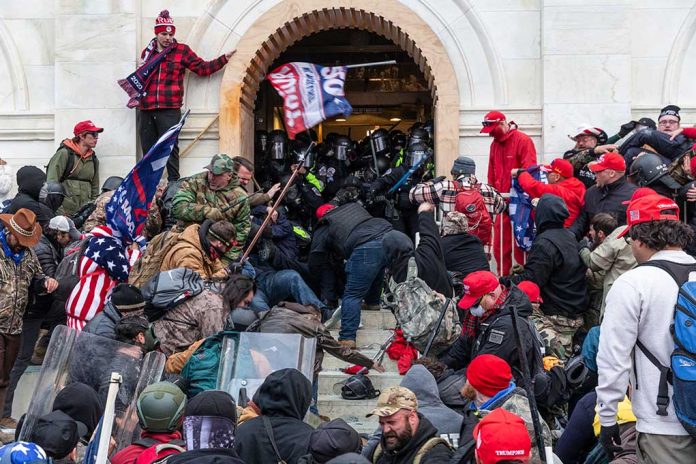 Ted Cruz Gives His Side of the Jan. 6 Story
(RepublicanJournal.org) – Senator Ted Cruz (R-TX) recently announced the publication of his book "Justice Corrupted: How the Left Weaponized Our Legal System." The Republican claims the October 25 release is an effort to walk Americans through the events that took place in connection with the 2020 elections. The book gives Cruz's side of the story.
SPILLED BEANS: Ted Cruz reveals details of backroom Jan 6 meetings https://t.co/GqNkRbZS08

— SCMcGee Never Give Up On Hope (@McGee06708992) October 25, 2022
According to the senator's book, on January 6, when Trump supporters rushed the Capitol, Cruz was in a supply closet for part of the so-called assault. The Texas Republican recalled the senators were near the end of their two hour session when they suddenly heard noise coming from outside the chamber. Cruz remembered Capitol Police bursting in and escorting Vice President Mike Pence out before declaring a riot had erupted and people were trying to enter the building.
Crus said authorities originally told the lawmakers to remain on the Senate floor, but then told them shortly later to evacuate to a secure location. Cruz mentioned that several senators blamed him and other Republicans for the riot. The Texas lawmaker recalled calling his coalition of like-minded colleagues, those who had reason to object to the election, into a back room, which he described as a supply closet.
Cruz noted that in the face of the violence, multiple members of the coalition wanted to forego their protests and simply certify the 2020 election results. The Republican added that he understood what they were saying but ultimately disagreed with them, declaring that it was important they stay the course and attempt to do the right thing.
Copyright 2022, RepublicanJournal.org