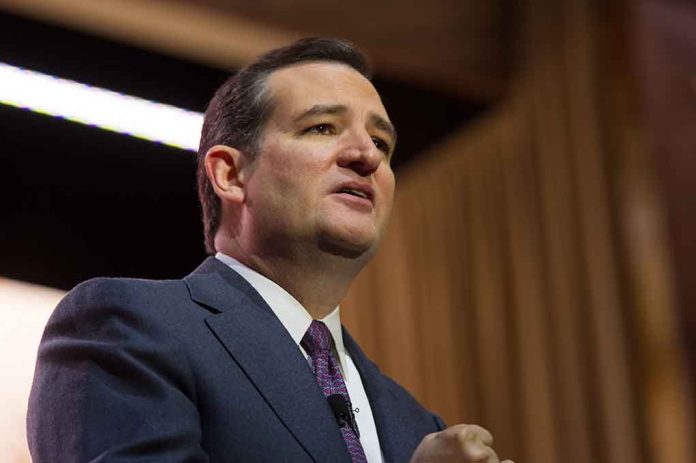 (RepublicanJournal.org) – A five-person panel at the Federal Communications Commission (FCC) makes decisions about regulations for radio, tv, cable, and other modes of communication. Currently, a vacancy exists on the committee. President Joe Biden has nominated Gigi Sohn to the spot twice, but she's struggling to rally the necessary votes. Senator Ted Cruz (R-TX) remains especially vocal about his dislike for her.
On Tuesday, February 14, Sohn appeared before the Senate Commerce Committee for the third hearing, attempting to gain the votes needed for confirmation to FCC leadership. Her 2021 nomination to the position failed, but Biden renominated her on January 3, 2023, knowing that the Democrats won another seat in the Senate, raising her chances of confirmation.
During the discussion, Senator Cruz showed Sohn a tweet she wrote previously claiming that Fox News is "state-sponsored propaganda" due to its close relationship with former President Donald Trump at the time, October 2020. She also claimed the network was "destroying democracy."
Ted Cruz Rages at Biden Nominee For Tweeting 'Fox News Plays a Role in Destroying Democracy'https://t.co/kJLz3FVfFV

— Mediaite (@Mediaite) February 15, 2023
After Cruz's criticism, Sohn replied that she did "have some issues" with the conservative news site but also highlighted it is not regulated by the FCC.
The FCC nominee is also taking heat for making 12 different donations to various Senators in the 15 months since Biden first nominated her to the position. Sohn defended this move by saying she simply "wanted to participate in the Democratic process" and doesn't see an issue with sending money to the Senators who now must vote on whether she gets the job.
In a statement made to the Washington Examiner, Cruz called Sohn "wholly unqualified to be on the FCC" due to her "partisan bias" and "multiple conflicts of interest." He also offered his opinion that Biden is "wasting" his time trying to get her in the spot. Democrat Mark Kelly (D-AZ) voiced similar concerns about the nominee to the Washington Examiner. Now, the Senate Commerce Committee must decide whether she'll make it to a floor vote this time.
Copyright 2023, RepublicanJournal.org