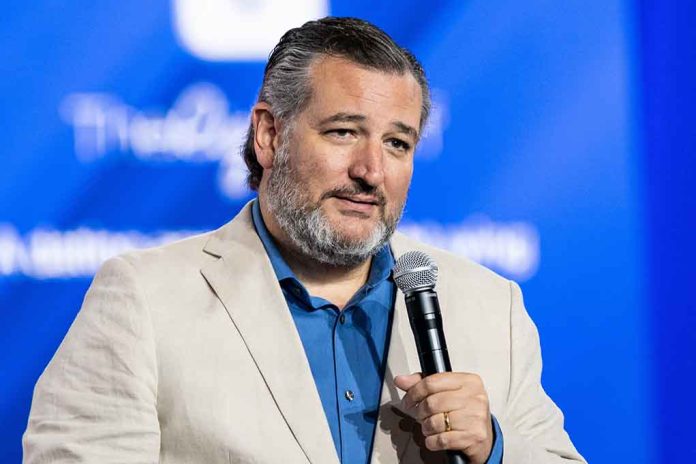 (RepublicanJournal.org) – In recent weeks, lawyers and investigators have found a myriad of classified documents in the home and offices of President Joe Biden. The discoveries prompted a special investigation into how Biden handled the secret papers after leaving the office of the vice president when he served under President Barack Obama. Not surprisingly, many Republicans, including Senator Ted Cruz (R-TX), have attacked the commander in chief. However, the Texas lawmaker recently got caught in the crossfire when news came to light that former Vice President Mike Pence also mishandled papers from his time in the White House.
On Wednesday, January 18, Pence's designated representative to the National Archives, Gregory Jacob, wrote a letter to the acting director of the White House Liaison Division at the National Archives, Kate McClure. He requested the agency help collect and transfer documents, some of which were classified, to the correct holding place from the former VP's personal residence.
News outlets got a hold of this story on Tuesday, January 24. That night, Cruz appeared on Fox Business' Kudlow show and suggested that the FBI should search Hunter Biden's home and offices for classified information as well. Host Larry Kudlow then presented Cruz with the fact that Pence, a friend to both of them, also had papers potentially holding national secrets sitting in his home.
Rather than going on a tirade against the former VP like he did against Biden, Cruz defended Pence saying he is "a good man" who has "explained where these came from," unlike the current POTUS.
'That Is Very Different': Ted Cruz Does 180 When Asked About Pence's Mishandling of Classified Documents as Opposed to Biden'shttps://t.co/upEPMlrGDF

— Mediaite (@Mediaite) January 25, 2023
This reaction was vastly different from Cruz' calling Biden's document handling "just a pile of incompetence on top of incompetence on top of sloppiness on top of irresponsibility." With this statement, the Texas lawmaker seemed to hold a hypocritical stance with these two politicians, who sit on a separate side of the aisle.
Copyright 2023, RepublicanJournal.org