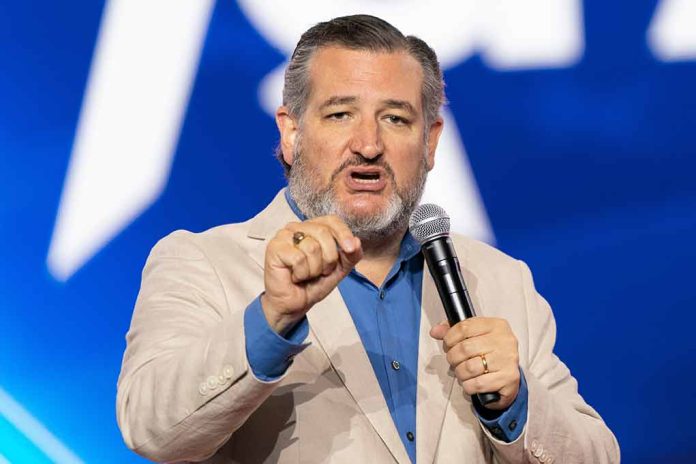 (RepublicanJournal.org) – The manhunt continues for a Cleveland, Texas, suspect accused of murdering five people late on Friday, April 28. Fox News correspondent Bill Melugin tweeted about the tragedy, adding allegations that the killer was an illegal alien who Immigrations and Customs Enforcement (ICE) had deported "multiple" times. Sen. Ted Cruz (R-TX) took the opportunity to share a tweet of his own, demanding that the perpetrator receive the death penalty.
2/x Heidi & I are praying for the victims' families and for law enforcement to quickly catch this butcher & bring him to justice.

Once caught he must be quickly tried, and if convicted must never see sunlight again.

This disgusting act deserves the death penalty, and I hope…

— Ted Cruz (@tedcruz) April 30, 2023
The Houston Chronicle reported authorities want 38-year-old Francisco Oropesa on suspicion of murdering five individuals, one of whom was a young minor, "execution style." Four couples and their children were spending the night at the residence preparing for a nearby job the family business had in the morning.
Ramiro Guzman, one of the home's residents, told the Chronicle that Oropesa had spent time shooting his AR-15-style rifle out front next door. The neighbor had become enraged when asked to move the activity to another part of his property and initially stormed off, only to return and initiate the bloodbath. Oropesa allegedly shot 25-year-old Sonia Argentina Guzman at the front door before moving into the house and murdering 21-year-old Diana Velazquez Alvarado, 31-year-old Julisa Molina Rivera, 18-year-old Jose Jonathan Casarez, and 9-year-old Daniel Enrique Laso. The bodies of Alvarado and Rivera covered three surviving young children.
Texas Gov. Greg Abbott (R) also tweeted about the incident, offering "a $50K reward" for Oropesa's capture. He listed all five victims as illegal immigrants. The FBI is offering an additional $25,000, and CrimeStoppers has added another $5,000, totaling $80,000.
According to the Chronicle, the suspect has no known criminal history, although authorities may have made previous calls to his residence in response to gunfire in his yard. Police haven't stated whether target practice on private property is illegal in the area, but according to a neighbor who talked to ABC13, it's a common occurrence there, particularly on Friday nights.
Copyright 2023, RepublicanJournal.org