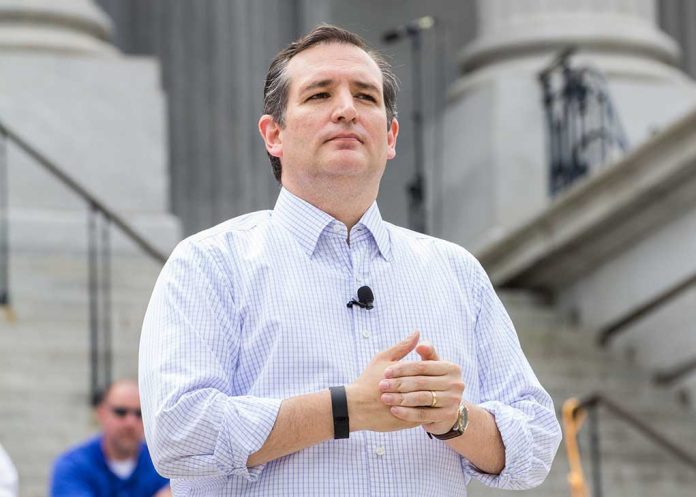 (RepublicanJournal.org) – Republicans in the House Oversight Committee visited the Treasury Department after the agency agreed to provide members access to its suspicious activity reports (SARs) on the Biden family's business dealings. Now, Sen. Ted Cruz (R-TX) is demanding Treasury Secretary Janet Yellen release all of the reports to the public, so the American people can decide whether President Joe Biden and his family have done anything wrong. The lawmaker has indicated he would interpret her refusal as participation in a coverup. To protect the anonymity of reporting agencies, the Treasury Department generally holds SARs confidential under the Bank Secrecy Act.
The US Department of Treasury needs to release every Suspicious Activity Report related to the Biden family.

If Janet Yellen doesn't release the reports, she is complicit in the coverup. #Verdict

— Ted Cruz (@tedcruz) April 19, 2023
Cruz made the assertion on his podcast, "Verdict," which the Texas senator co-hosts with media personality Ben Ferguson, according to the Daily Wire. He noted that Congress members who've viewed the reports were "horrified" and "appalled" at what they'd seen, asserting that Yellon could still keep her hands clean by giving the Oversight Committee the transparency it wants for this case.
Fox News reported the Treasury Department told the Oversight Committee last month that it would allow members "in camera access" to the reports. SARs result from flags financial institutions place on accounts to mark potential criminal activities such as money laundering or fraud. House Oversight Committee Chairman James Comer (R-KY) and his committee members reviewed "thousands of pages of financial records related to the Biden family, their companies, and associates' business schemes," noting that the presence of so many documents alone indicated how vital their investigation was.
The Oversight Committee has issued subpoenas for information from multiple financial institutions, including JPMorgan Chase, HSBC USA N.A., Bank of America, and Cathay Bank. GOP lawmakers believe they can tie the Biden family to broken tax laws or illegal business dealings relating to "China and other foreign nations," according to Fox News.
Comer alleges that at least nine Biden family members might have profited from the illegal activities.
Copyright 2023, RepublicanJournal.org