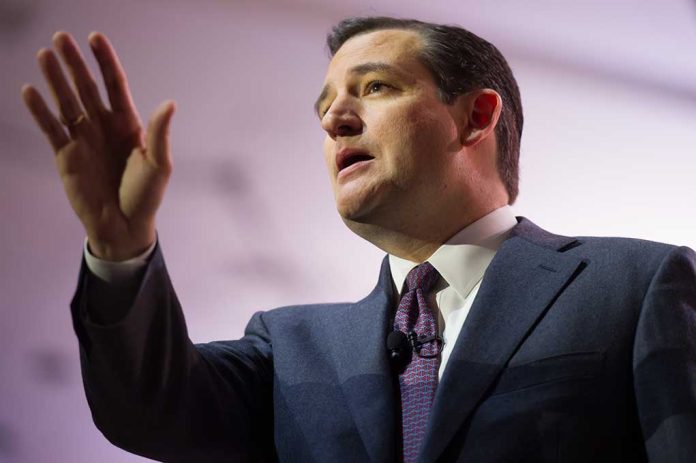 (RepublicanJournal.org) – During the many months of fierce debate over the January 6 riot at the Capitol Building in 2021, one name repeatedly became the source of heated discussion. Ray Epps, a retired Marine, allegedly encouraged violence leading up to the events at the Capitol Building. He was on the FBI's Wanted List for a time but subsequently disappeared without explanation. The incident left some wondering whether Epps might secretly have been an FBI operative rather than a genuine supporter of former President Donald Trump.
On Tuesday, January 11, Senator Ted Cruz (R-TX) questioned Executive Assistant Director for the National Security Branch of the FBI, Jill Sanborn. Cruz asked whether any federal law enforcement agents infiltrated protesting crowds in Washington, DC, ahead of the chaos. He specifically pointed the finger at Ray Epps, who, as the senator noted, was even accused of being a federal agent by other protesters while trying to encourage violence after displaying "strange behavior."
Ted Cruz Demands Biden White House 'Fess Up' About FBI's Possible Role in Trump-Era Capitol Riothttps://t.co/FuJeCUh7R3

— Mediaite (@Mediaite) January 12, 2022
During an appearance on Fox News later that day, Senator Cruz accused the Biden administration of failing to remain impartial in dealings with federal agencies such as the FBI. He further claimed that the FBI had unjustly targeted Donald Trump during his presidency.
Do you think the FBI has become too politicized?
Copyright 2022, RepublicanJournal.org