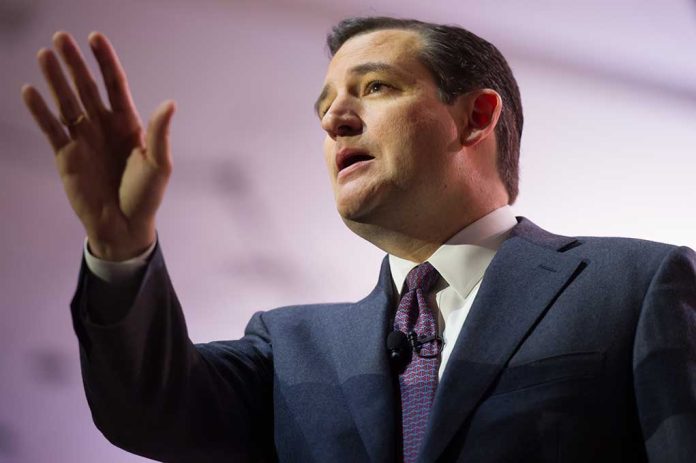 (RepublicanJournal.org) – Senator Ted Cruz (R-TX) has a long history in politics, with his family inspiring much of his service to the United States. The son of a Cuban immigrant and a female computer programmer, Cruz saw what hard work, determination, and the breaking of boundaries could do for someone. After attending Princeton and Harvard, he clerked for former SCOTUS Chief Justice William Rehnquist before moving on to work with various presidents. Since 2013, Cruz has served his home state of Texas as a Senator. While he may have aspirations to work in the White House one day, for now, he is choosing to run for Congress another time.
On Sunday, February 5, Senator Cruz appeared on CBS' Face the Nation to speak with host Margaret Brennan. During their conversation, they touched on President Joe Biden's handling of the Chinese spy balloon and the controversial app TikTok, whose parent company is based in Beijing. Brennan also asked Cruz point-blank if he would be running for president in 2024, which would be a direct challenge to Donald Trump's third bid for the White House.
Cruz made it clear that he is "running for re-election to the Senate." This will be the Texas lawmaker's third six-year term in the upper chamber. When confronted on this, in light of the fact he has been pushing for senators to be limited to two terms in Congress, Cruz emphasized he will "happily comply" if that law were passed, but he would not "unilaterally comply" in this current political climate.
Sen. Ted Cruz confirmed Sunday that he's seeking a third term to represent Texas in the U.S. Senate, rather than working on a campaign for the White House in the 2024 election cycle. https://t.co/7orUdJckg0

— NEWSMAX (@NEWSMAX) February 5, 2023
This announcement came as Senator Cruz joined Joe Manchin (D-WV) to introduce a bill to the Senate to stop the Consumer Product Safety Commission from placing any future bans on gas stoves. If elected for a third term, Cruz could continue sponsoring bills like these to cut what many conservatives see as left-wing overreach. Health advocates and environmentalists believe the appliances may contribute to asthma, poor air quality, and air pollution.
Copyright 2023, RepublicanJournal.org