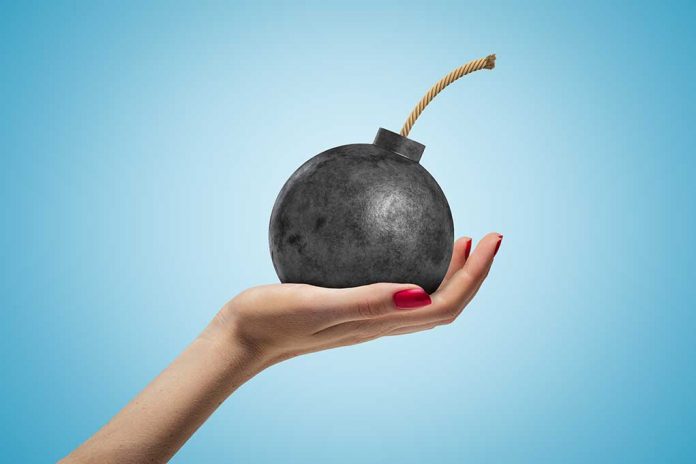 (RepublicanJournal.org) – White House Press Secretary Jen Psaki faced tough questions from reporters during an August 4 press briefing. The secretary had just addressed the president's urging of New York Mayor Andrew Cuomo to resign after revelations of allegations against him.
The New York Post's Steve Nelson asked her about investigations into the allegations against President Joe Biden during the 2020 presidential campaign. Psaki brushed off the situation, saying it was "heavily litigated" and refused to comment further.
Biden accuser Tara Reade, a former Senate staffer, is now calling Psaki out. She says the situation was neither litigated nor investigated.
Biden Accuser Responds to White House Dismissing Unwanted Touching Allegations as 'Heavily Litigated' https://t.co/HU00Y5o9QL

— judyann451 (@judyannaggie) August 5, 2021
During her remarks, Psaki also said the president stood up for women and discussed the importance of letting victims speak about their experiences and showing them respect. Reade responded by claiming she underwent "smears and attacks" from the Biden campaign and did not feel safe coming forward.
Arguments between Reade and Psaki are not new. The Press Secretary's previous comments that the President supports women and works to prevent abuse led the former staffer to call the latter "compliant with rape culture."
It is difficult to ignore the piousness of these statements from Psaki. Yet, that is her job. But what about President Biden? He feels it's fine to tell someone else to quit their job over allegations but didn't step down from the presidential race when faced with the same situation. Where does hypocrisy truly lie in the White House?
Copyright 2021, RepublicanJournal.org