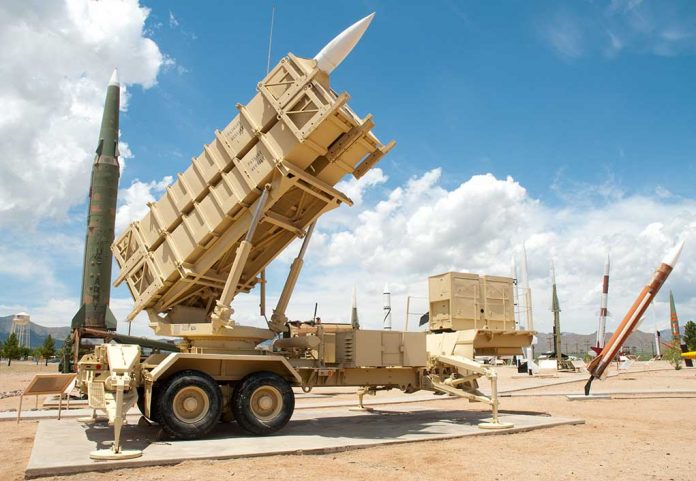 (RepublicanJournal.org) – The military and humanitarian crisis in Afghanistan is causing all kinds of headaches for President Joe Biden and his officials. First and foremost is the challenge of evacuating Americans and Afghan allies still in the warzone; it's looking increasingly likely the job won't be finished by August 31. There is also the question of how to deal with the newly invigorated Taliban once they settle into power in Afghanistan.
Now, another problem is emerging. America invested billions into weaponry and equipment in Afghanistan; the Taliban appears to be the beneficiary.
American Military Equipment Now in Extremist Hands
During the US occupation of Afghanistan, beginning in 2001, our federal government invested approximately $83 billion into equipping, training, and maintaining the country's police and armed forces. Much of the material US officials bought with that money remains in Afghanistan today, which effectively means it now belongs to the Taliban. 
No one really knows what remains in the nation or how much of a loss it represents for the US taxpayer. However, we know the donated stream of military assets continued until very recently; the US gave seven brand new helicopters to Afghanistan's defense ministry in July. Other high-end gear that has now fallen to the Taliban includes drones, vehicles, firearms, and communications technology.
Of particular concern are hundreds of anti-aircraft missiles remaining in weapon depots following the withdrawal. The Taliban and related terror groups might find these weapons valuable, and that's especially worrying if they decide to target Kabul's international airport while so many refugees remain there.
Where Do We Go From Here?
The financial implications of this situation appear irreversible. However, there are still concerns about how the Taliban might use this material. There have even been suggestions the militant group might sell or trade the equipment to a more powerful rival of the US, like Russia or China. 
Biden administration officials have indicated they are considering launching airstrikes on large, high-value targets, like helicopters. However, they cannot risk incurring the Taliban's wrath by staging an attack while ongoing evacuation efforts. This reality feeds into the idea Americans remaining in the war-torn nation are effectively hostages, something the Biden administration has refused to admit. 
However, such refusals will only get Joe Biden so far. Senator Steve Daines (R-MT) has already called out the administration for these losses of weaponry and equipment, demanding an investigation and accountability for those found responsible. More calls like this are likely to emerge in time.
Copyright 2021, RepublicanJournal.org