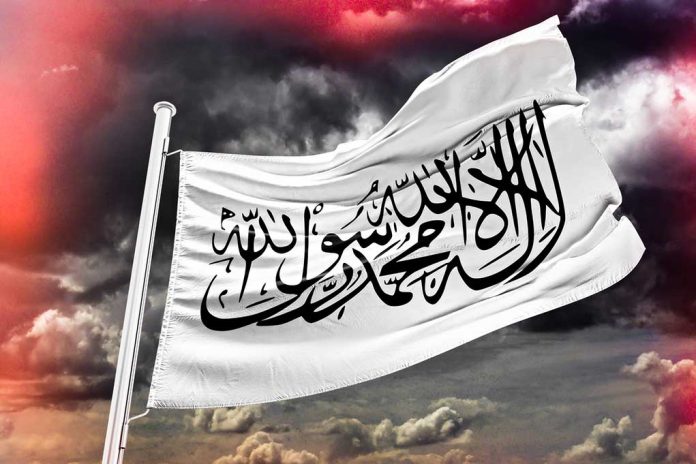 Taliban Secured SECRET U.S. Data – American Allies Are Targets!
(RepublicanJournal.org) – There's no question that the United States government left equipment in Afghanistan after the Biden administration withdrew the last of the remaining US troops in August 2021. Human Rights Watch (HRW) reported that Western governments also left behind biometric and personal data in the country after the Taliban's takeover. Senior Researcher at HRW, Belkis Wille, said radicals are using the data to exact repercussions upon people who assisted the United States during the Afghanistan conflict.
After the reported allegations on March 30, a group of US senators wrote a letter to find out what the Biden administration was going to do about the atrocity.
Congressional Letter and Biometrics
The letter, dated April 28 and addressed to Secretary of State Antony Blinken and Secretary of Defense Lloyd Austin, inquired about the alleged biometric databases left behind. After detailing the current situation in the Taliban-ruled country, the members of Congress asked for answers to a series of questions. They wanted to know if the HRW report was credible and, if so, what the president planned to do to help US partners in Afghanistan.
If the allegations are true, the legislators also want to know how the government collects such data and how they plan to safeguard it in the future.
The biometric data referenced in the HRW report includes identities, payroll systems, fingerprints, iris scans, pictures, addresses, jobs, and the names of relatives. The organization said the Taliban could be using this data to abuse people who assisted the United States and its allies during the 20-year conflict. The HRW wrote that the terrorist group is already targeting individuals involved in the previous Afghan government, and this information could make finding them easier.
The Biden Administration Response
Senator Marsha Blackburn (R-TN) spearheaded the letter from Congress, but eight other Republicans joined her in seeking answers. They were already upset about the billions of dollars worth of equipment left behind for the Taliban to seize, but leaving data for allies who helped the West, if accurate, is unconscionable.
Even though the letter was dated late last month, there has been no recorded response from the Biden administration on the validity of the report, nor has anyone answered any of the senator's questions so far. Considering lives could very well be in danger to this day due to possible negligence on the part of the government, one would think a swift response would be forthcoming.
Copyright 2022, RepublicanJournal.org