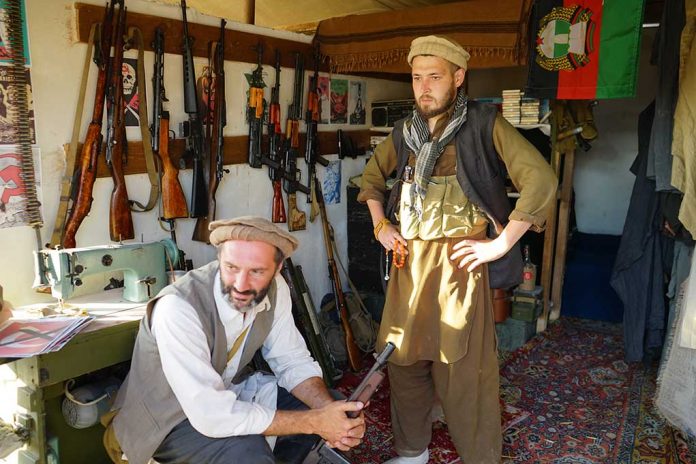 (RepublicanJournal.org) – It's been nearly two weeks since the last American troops departed from Afghanistan, but scores of American civilians remain in the war-torn nation. It looks like now Americans may be seeing some progress as news broke on Thursday, September 9, the Taliban intends to allow 200 people to leave Afghanistan. However, it appears the volatile militia is still calling the shots.
Taliban Reportedly Allows 200 Americans and Foreign Citizens to Fly to Qatar https://t.co/kYHfban2Jz via @BreitbartNews

— Chris 🇺🇸 (@Chris_1791) September 9, 2021
According to an anonymous US official, US Special Representative Zalmay Khalilzad brokered a deal with the Taliban to allow these departures from Kabul's international airport to Qatar. Negotiators expected these individuals to leave Afghanistan on Thursday.
The Biden administration has reportedly made it difficult for these individuals to get out of Afghanistan; some have said American government officials have been as bad as the Taliban in this regard. One such critic was Democratic Senator Richard Blumenthal (CT), who attempted to fly two planes full of people out of Mazar-i-Sharif. However, the Biden administration blocked this endeavor, a move Blumenthal said made him "furious."  The official who shared the news of the plane's release "could not say" whether the people stuck in Mazar-i-Sharif (because their private planes could not depart) were among the 200.
The State Department and the Taliban continue to trade blame for the delayed evacuations.
Copyright 2021, RepublicanJournal.org