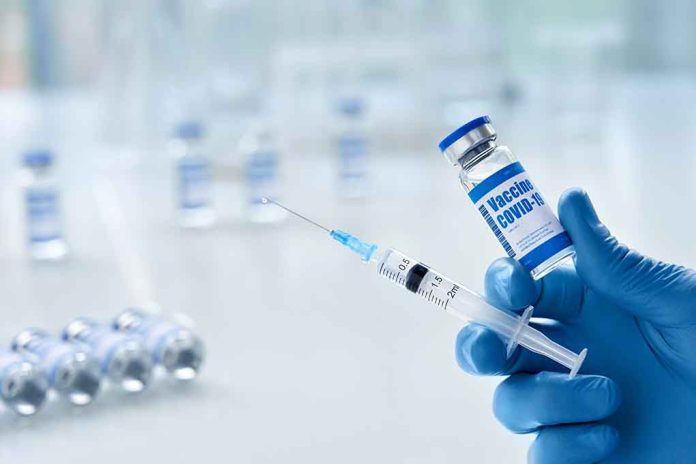 (RepublicanJournal.org) – Vaccination mandates have been the subject of fierce debate over the last year or so – both in the courts, as well as the media. The judiciary has repeatedly been asked to decide whether a given vaccine mandate is legally or constitutionally acceptable. In the most recent such case, the highest court in the land ruled against an application for a religious exemption from a military member.
On Monday, April 18, the US Supreme Court refused to rule in favor of an officer in the Air Force Reserve. He had sought legal protection from reprimands for his refusal to get vaccinated in light of a claimed religious exemption, reported The Hill. Lieutenant Colonel Jonathan Dunn lost his command and faced other sanctions over his refusal to receive a vaccination following the military requirement to do so starting last August.
Dunn's legal counsel posited that the vaccination had become an apparent moral obligation because of the way political leaders had presented it. Owing to this, his attorneys claimed, it was a religious ritual, and hence one that was inconsistent with Dunn's own religion.
The Supreme Court ruled against an Air Force reserve officer who asked the justices to shield him from disciplinary action over his religious-based refusal to get the COVID-19 vaccine. https://t.co/0ljBpX3aSM

— WTNH News 8 (@WTNH) April 18, 2022
In making their case as to why Dunn's exemption from punishment would not be appropriate, the Pentagon highlighted that Dunn had been reprimanded for other reasons unrelated to vaccination. The offenses included abuse of his authority, and unsatisfactory judgment.
What do you think should have happened in this case? Should people who dedicate their lives to the service of their country lose their jobs over vaccine refusal?
Copyright 2022, RepublicanJournal.org